A Guide To Contemporary China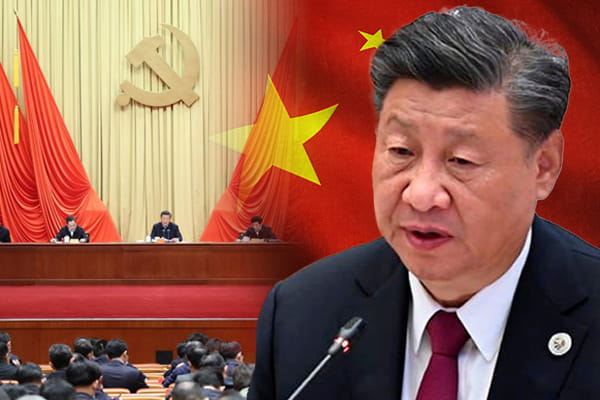 US Aircraft Spies On China Before Military Drill In East China Sea
The US sent a spy plane to China's coastal region for close-in reconnaissance just hours before the launch of a Chinese military exercise in the East China Sea on Wednesday, a move experts said on Thursday was provocative and could have led to misjudgments. China is holding a military task in a large part of the East China Sea from 6 p.m. Wednesday to 6 p.m. Sunday, China Central Television (CCTV) reported on Wednesday, citing a navigation restriction notice released by the Maritime Safety Administration of East China's Zhejiang Province. The notice did not give further details on the exercise, including the training objectives.

Source: China Military
Chinese Vice Premier To Lead Delegation To North Korea
China announced on Thursday that it will send a high-profile delegation led by Chinese Vice Premier Liu Guozhong to the Democratic People's Republic of Korea (DPRK). This is the second time in less than two months, a rare move that experts believe demonstrates the traditional friendship and support for each other that will inject stability into regional security, at a time when tensions have risen to an unprecedented level. Liu will be the senior most Chinese official to visit North Korea since the outbreak of the COVID-19 pandemic. North Korea celebrates its founding day on September 9, known as the Day of the Foundation of the Republic, and this year will mark the 75th anniversary since the peninsula was freed from Japanese occupation.
Source: Global Times
China's Exports Show Steady Growth In First 8 Months
China's exports increased 0.8 percent year-on-year in the first eight months, despite lacklustre overseas demand, rising protectionist pressures, and intensifying geopolitical tensions, offering an encouraging boost to the country's economic recovery. In the January-August period, the country's exports amounted 15.47 trillion yuan ($2.11 trillion), while imports fell 1.3 percent from a year earlier to 11.61 trillion yuan, resulting in a slight decrease of 0.1 percent in the total foreign trade value, according to data released by the General Administration of Customs on Thursday. However, the August performance on the export front suggests an overall improvement in the nation's foreign trade activities, said Zhou Maohua, an analyst with China Everbright Bank.
Source: China Daily
China Coast Guard Restricts Philippine Ships Near Ren'ai Jiao
The China Coast Guard (CCG) on Friday warned, monitored, and restricted two repair ships and two coast guard ships from the Philippines that trespassed China's territorial waters near Ren'ai Jiao, part of the Nansha Islands in the South China Sea, according to a statement on its website. China has undisputable sovereignty over the Nansha Islands including the Ren'ai Jiao as well as adjacent waters, and China firmly opposes Philippine authorities' transport of illegal building materials to its illegally "grounded" warship, the statement said. CCG will continue to carry out rights protection and law enforcement activities in waters under Chinese jurisdiction in accordance with the law, according to the statement.
Source: CGTN
Over 90 Countries Confirm Participation In Belt And Road Forum: Spokesperson
A Chinese Foreign Ministry spokesperson announced on Thursday that, so far, representatives from more than 90 countries have confirmed their participation in the third Belt and Road Forum for International Cooperation in October. September 7 marks the 10th anniversary of the Silk Road Economic Belt (the Belt component of the Belt and Road Initiative), Mao Ning said, noting that hosting the third Belt and Road Forum for International Cooperation in October will be the grandest event to commemorate the 10th anniversary of the Belt and Road Initiative. The forum will also serve as an important platform for all parties to discuss high-quality Belt and Road cooperation, she said. "So far, representatives from more than 90 countries have confirmed their participation. Among them are leaders, ministers, and other official representatives of Belt and Road partner countries, as well as people from various fields, including the business community, think tanks, and civil society who actively support and participate in the Belt and Road cooperation," said the spokesperson.
Source: People's Daily
China Introduces Supportive Policies To Aid Military Personnel In Child-Rearing
President Xi has signed an order, issuing a guideline on the implementation of China's population and family planning law in the armed forces. The guideline will take effect from September 10. Service men and women are encouraged to marry and start families at an appropriate age. A couple can have three children and will enjoy parental leaves. A serviceman or servicewoman who is the only child in their family can take additional leave to attend to their parents, the guideline stated. The country will work to improve nursery and education services for children of military personnel and provide better counselling and healthcare services, the guideline stated.
Source: China.org.cn