A Guide To Contemporary China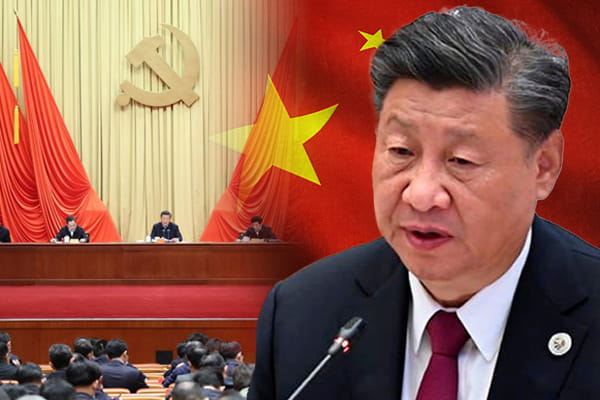 Over 100 Houses Collapse As Earthquake Hits Shandong
A 5.5-magnitude earthquake occurred in Pingyuan county, Dezhou, Shandong province, at 2:33 am on Sunday, according to the China Earthquake Networks Center. The epicenter was monitored at 37.16 degrees north latitude and 116.34 degrees east longitude, with a depth of 10 km, said the CENC. As of 7 am, a total of 126 houses collapsed in the county and 20 people suffered minor injuries, according to Shandong Provincial Department of Emergency Management. The State Council's earthquake emergency response office and the Ministry of Emergency Management have dispatched work teams to Shandong to provide guidance and assistance in earthquake relief efforts.

Source: China Daily
Xi: Advance Ironclad Ties With Pakistan
President Xi Jinping has reaffirmed Beijing's readiness to work with Pakistan in upholding high standards, sustainability and enhancing public well-being and further building the China-Pakistan Economic Corridor into an exemplary project of high-quality Belt and Road cooperation. The president's remarks, delivered as Pakistan hosted an event in Islamabad on Monday to celebrate the launch of the CPEC a decade ago, showcased the strong commitment from Beijing for the success of the landmark project under the Belt and Road Initiative and offered a boost in confidence to Pakistani society, analysts said. In a congratulatory message to the event, Xi said that since the launch of the CPEC in 2013, China and Pakistan have adhered to the principle of extensive consultation, joint contribution and shared benefits in advancing the project and attained a host of early outcomes. The CPEC has injected new momentum into Pakistan's economic and social development and laid a solid foundation for regional connectivity and integration, he said.
Source: People's Daily
Number Of Chinese Companies On Fortune Global 500 List Drops First Time In 15 Years
The Fortune Global 500 list for 2023, released Wednesday, revealed that 135 companies were from the Chinese Mainland and Hong Kong, one less than the previous year, the first drop in 15 years. However, China remained in the top position, with a total of 142 companies from the Chinese Mainland, Hong Kong and Taiwan. The 135 Chinese mainland and Hong Kong companies span 15 industries, with only four seeing a sales revenue growth rate of over 5 percent, namely the finance, transportation, telecommunications, and high technology sectors. Eighty-nine of the 135 companies have experienced a decline, accounting for 69 percent of the total, with only 35 witnessing a rise in their rankings. Three Chinese entities made the top 10: State Grid remained in third position, China National Petroleum slipped one rank to fifth, and Sinopec Group dropped one place to sixth. China State Construction Engineering, which held the ninth position in 2022, fell out of the top 10 to 13th.
Source: Ecns
China's Finance Ministry Announces Tax Reductions For Key Groups To Boost Employment
China's Ministry of Finance and three other departments on Wednesday announced tax reduction for key groups including college graduates and people who just walk out of poverty, in a bid to support entrepreneurship and employment. Those self-employed will be exempt from value-added tax, city maintenance and construction tax, additional tax of education, additional tax of local education, and personal income tax successively by up to 20,000 yuan ($2,800) each year for consecutive three years from the date of registration, according to a circular published on the ministry's website. In addition, enterprises that hired these people with contract for more than one year and pay social insurance premiums will also be exempt from the tax as well as enterprise income tax within three years, with 6,000 yuan per worker each year, it said.
Source: Global Times
Foreign Companies Set Up R&D Centers Amid China's Innovation Boom
Chinese state media are doing their report to project as a business-friendly country for foreign countries. A report by Xinhua stated that in recent years, many foreign companies have chosen China as their ideal location to settle their research and development (R&D) centers to cater to the vast Chinese market demands and serve a larger global market. In late July, THE LAUNDRESS, a high-end fabric care laundry brand affiliated with the global consumer goods giant Unilever, unveiled its Asia R&D Center in north China's Tianjin Municipality. The R&D center is inside Unilever Tianjin Industrial Park, which aims to give full play to the effectiveness and safety of the local manufacturing base. As the relevant industry sectors develop rapidly in China, Unilever is not alone in shifting to localized production and leveraging the advantage of China's intelligent manufacturing.
Source: Xinhua
China Pushes For Early Agreement Of FTA With GCC
China is ready to work with the United Arab Emirates (UAE) to deepen the synergy of development strategies, strengthen two-way investment, and deliver more high-level cooperation outcomes, so as to jointly deepen and consolidate China-UAE relations, Chinese Foreign Minister Wang Yi said on Friday. The two sides should implement the important outcomes of the first China-Arab States Summit and the China-Gulf Cooperation Council (GCC) Summit, strive for reaching an agreement on the China-GCC free trade as soon as possible, and promote greater development of China-Arab relations as well as China-GCC relations, Wang said. China supports the UAE in hosting the 28th session of the Conference of the Parties to the United Nations Framework Convention on Climate Change, and stands ready to strengthen strategic coordination with the UAE on the global stage, jointly uphold true multilateralism, oppose unilateralism and bullying, safeguard the basic norms of international relations, and defend international equity and justice, he added.
Source: CGTN