A Guide To Contemporary China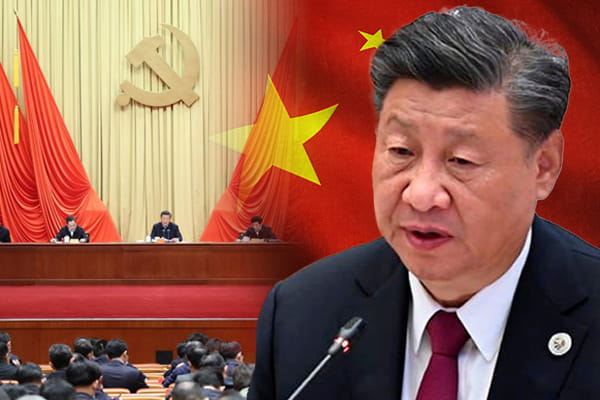 China Urges Israel To Stop Encroaching Upon Palestinian Land
China has continued to take up the Palestinian cause at the UN. Geng Shuang, China's deputy permanent representative to the United Nations, called on Israel to stop encroaching on Palestinian land and resources. The ambassador underscored that the illegal expansion of settlements on the occupied territories "must stop" and that the historical status quo of religious holy sites in Jerusalem must be respected and upheld. On May 21, a senior Israeli security official entered the Al-Aqsa Mosque compound for a second time this year and caused renewed tensions.
Source: Xinhua
Wave Of COVID-19 Reinfections Has 'Limited Impact' On Everyday Life
Covid cases are rising in China. In Beijing alone, the top five diseases reported in the city for the week between May 15 and 21 were COVID-19, other infectious diarrheal diseases, influenza, tuberculosis and viral hepatitis, accounting for 98.9 percent of the reported cases of notifiable infectious diseases, according to the Beijing CDC on May 24. The country is predicted to face a peak at the end of June, with about 65 million people infected with COVID-19 each week, according to China's top respiratory disease expert Zhong Nanshan. However, experts add that a second wave of COVID-19 has occurred in every country monitoring the epidemic, without exception. This is because public immunity has weakened, and the virus has mutated. However, there are generally less severe symptoms and the medical community is better prepared, they say.
Source: Global Times
China's Military To Strengthen Management Processes
China's Central Military Commission has tasked more than 30 divisions, brigades, and regiments from various branches with piloting a campaign to fully promote the standardized classification in management of the armed forces, according to the People's Liberation Army Daily. Starting this year, all services and armed police forces will focus on the new situations and problems ahead, sum up the practical experience of military management, and improve the specialization and refinement of management, a PLA Daily report said this week. The campaign will centre on combat readiness, aiming to provide support for forming strategic capabilities on schedule, it said, noting that solving new problems in military management must be in accordance with the rule of law.
Source: China Daily
Mental Health Disorders Detected in Children As Young As Six
A nationwide study led by researchers at the Chinese Academy of Sciences in 2021 found that the prevalence of mental disorders among Chinese children aged 6-16 was as high as 17.5%. The past few months have been marred by tragedies: a spate of child suicides in Tianjin, a university student taking his own life in Shanghai. Though the causes of suicide are complex, the education system has been blamed. In the past, students would spend years cramming intensely for China's all-important college entrance exams, known as the gaokao. But these days, the run-up to the high school entrance exams, or zhongkao, can be almost as tough. Around 50% of middle school students fail the zhongkao and are forced to enter the vocational education system, and many parents are desperate for their kids to avoid this scenario. Thus, mental health professionals say, more parents are pushing their children from an earlier age than before.
Source: Sixth Tone
LGBT Centre Suddenly Closes Due To 'Factors Beyond Its Control'
Last week, two days before the International Day Against Homophobia, the Beijing LGBT Center announced it would be closing its doors. In a WeChat post, the organization said the closure was due to unidentified "factors beyond its control." Founded in 2008, the Center was one of China's largest and longest-standing LGBTQ organizations, supporting the queer community with emotional, medical, and legal resources. The news of its closure came as a shock to many, given that the organization had just celebrated its 15th anniversary and released its 2022 annual report which had begun on a very optimistic note.
Source: Radii China
China To Deliver World's First 5G Cruise Ship
China's first domestically-built large cruise ship – also the world's first 5G cruise ship – will be called "Adora Magic City." The ship which is expected to be delivered later this year will be equipped with advanced wireless communication technology, and a Wi-Fi6 and mobile 5G network will be available to provide passengers with the same network experience as on land. "By seizing a first-mover advantage in the cruise industry's 5G market, we hope to set a new standard for digital communication in the marine travel sector," said Chen Ranfeng, managing director of CSSC Carnival Cruise Shipping.
Source: CGTN