A Guide To Contemporary China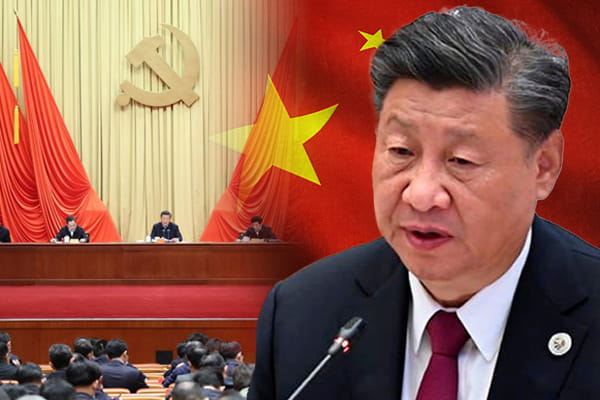 China Delivers Two Type 054A/P Frigates To The Pakistan Navy, Wraps Up Four-Ship Deal
China delivered two Type 054A/P frigates to Pakistan on Wednesday, indicating that all four warships of this class have been commissioned into the Pakistan Navy. The two newly built Type 054A/P frigates, namely the PNS Tippu Sultan and the PNS Shahjahan, were commissioned into the Pakistan Navy, the Pakistan Navy said in a press release. This means that the four-ship deal announced in 2018 has been fulfilled. Before the latest delivery of the two Type 054A/P frigates, Chinese State Councilor and Defense Minister General Li Shangfu met with Niazi in Beijing on Monday, when the two agreed to enhance naval cooperation.
Source: China Military
SCO Working On Use Of National Currencies, Says Secretary-General
The central banks and finance ministries of Shanghai Cooperation Organization (SCO) member states have begun drawing up a roadmap to use national currencies in mutual settlement, SCO Secretary-General Zhang Ming said on Wednesday. Zhang also noted that they are discussing setting up an SCO development bank. Zhang made the remarks in Beijing on Wednesday at a media briefing. When asked about the use of the national currencies in trade among member states, Zhang said that the SCO attaches great importance to pushing forward economic cooperation, and an expert group is working on creating conditions to realize this goal.
Source: Global Times
Xi Urges Submarine Crew To Become Elite Force
Chinese President Xi Jinping recently wrote a letter to a submarine crew, urging them to continuously improve their ability to fulfill missions and tasks, and strive to become an elite force with overall competency. Xi, also general secretary of the Communist Party of China Central Committee and chairman of the Central Military Commission, noted that the submarine force, which operates in the deep sea, is tasked with glorious missions and bears great responsibility. He called on them to make greater contributions to achieve the goals set for the centenary of the People's Liberation Army in 2027.
Source: People's Daily
Beijing Intensifies Crackdown On Financial Crimes
More than 4,500 financial cases have been solved and over 5,500 suspects arrested since last year, data released by Beijing's Public Security Bureau showed on Saturday. Police officers across the city focused more on fighting crimes of financial fraud, telecom fraud and cross-border gambling, solving more than 60 relevant cases and over 90 suspects, according to the data. The bureau said it called for all public security departments citywide to intensify the crackdown in the field of securities, revealing that a total of 91 people suspected of securities-related crimes have been detained. It added that the fight has played a big role in effectively preventing financial risks and maintaining the safety of the securities market. Last year, police officers across the city also worked with banks and foreign exchange departments to jointly launch a campaign against underground banking and money laundering, which contributed to cutting off the funding channels for subsequent financial crimes.
Source: China Daily
Weibo Netizens Demand Better Innovations From Mobile Phone Manufacturers
From better screens to fast-charging batteries, Weibo users have been discussing multiple mobile phone manufacturers with the pros and cons of different models and types. One of the mobile phones made by Xiaomi was applauded for launching wireless charging before it became popular as "air charging." On the other hand, some netizens expect Huawei to create better models with longer durability, and longer battery life. Just like these, many other mobile phone manufacturers such as Vivo, Oppo, and Rongmi were being discussed under the hashtag (How else can the mobile phone industry roll). Other than build quality and functionalities, the aspect of Random Access Memory (RAM), storage capacity, and pricing were also other attributes that were widely discussed in the debate over smartphones.
Source: Weibo
Cocktail Bar In Guangzhou Uses A.I. to Make Its Menu
The rise of A.I. is quickly changing how we live and work, and while some worry about A.I. replacing their jobs, others seek to harness its capabilities. That's what's happening at Guangzhou gin bar Evening Standard, where generative A.I. tools like ChatGPT and DALL-E were used to write and design a new seasonal menu. It's just one real-world use case, illuminating the changing relationship between humans and A.I. technology. Evening Standard opened in Guangzhou's Yuexiu district in May 2019. And despite the odds, the bar flourished over the pandemic-stricken years that followed, becoming a haven for gin enthusiasts and offering a wide array of creative cocktails. There's even a gin lab where customers can concoct their own unique libations for 299 RMB (about 43 USD).
Source: Radii China