A Guide To Contemporary China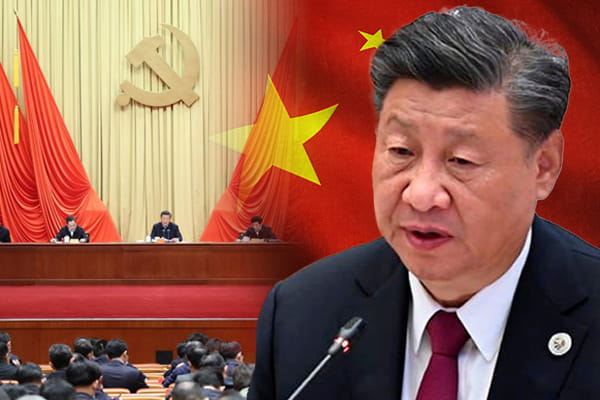 President Xi Says Special Envoy Will Visit Ukraine
China will send a special representative on Eurasian affairs to visit Ukraine and other countries to conduct in-depth communications with all parties on the political settlement of the Ukraine crisis President Xi Jinping said recently reiterating that dialogue and negotiations are the only viable way out of the crisis. Xi made the remarks in a telephone conversation with Ukrainian President Volodymyr Zelensky. Both leaders exchanged views on bilateral ties and the Ukraine crisis. Xi added that the complex evolution of the Ukraine crisis has had a major impact on the international landscape and said that as a permanent member of the United Nations Security Council and a responsible major country, China would not sit idly by, add oil to the fire, or exploit the situation for self-gain.

Source: China Daily
Diplomats from 14 countries visit Xinjiang
China said that envoys from 14 countries, including Brazil, Iran, Indonesia, Pakistan, Ecuador and Senegal, visited northwest China's Xinjiang Uygur Autonomous Region from April 24 to 28 at the invitation of the Chinese Foreign Ministry. Consuls general of 14 countries, stationed in different cities across China, visited the regional capital city of Urumqi, as well as Kashgar, Turpan and other locations in Xinjiang to experience first-hand social and economic development of the region. Chinese media reports quoted the envoys as saying that Xinjiang's achievements are "remarkable" and that people of all ethnic groups live in harmony and happiness. They noted that the various "lies" fabricated by certain Western media are completely inconsistent with the reality of Xinjiang. "To root out terrorism, it is crucial to have a comprehensive plan for a region's development and help people improve their lives," said Agha Hunain Abbas Khan, Pakistani acting consul general in Chengdu, after visiting an exhibition on Xinjiang's counterterrorism and deradicalization work. "And China has made tremendous strides," he added.
Source: CGTN
82% Chinese Contracted COVID between December and February: Report
A weekly report published by the Chinese Center for Disease Control and Prevention (CDC) concluded that more than 82 percent of the Chinese population contracted coronavirus between December 2022 and February 2023. The report said that COVID-19 cases surged during December 2022 through to January 2023. Since many of those infected did not undertake a nucleic acid test or antigen test, the CDC could not accurately count exact infection numbers. A research team from the Chinese CDC conducted online surveys from December 2022 to February 2023, asking respondents for their basic information and infection details. The results revealed that the self-reported infections in China peaked during December 19 to 21, 2022. As of February 7, 2023, more than 82.4 percent of the country's population contracted the coronavirus.
Source: Global Times
China Revises Counter-Espionage Law
Chinese lawmakers have voted to adopt a revised Counter-Espionage Law, which will take effect on July 1 this year. The revised law was passed at a session of the National People's Congress (NPC) Standing Committee, which was held from Monday to Wednesday. The revised law refines the definition of espionage, specifying acts such as carrying out cyber attacks against state organs, confidential organs or crucial information infrastructure as acts of espionage, according to Wang Aili with the Legislative Affairs Commission of the NPC Standing Committee. It also properly expands the scope of targets of espionage, with all documents, data, materials and articles concerning national security and interests included for protection, Wang said.
Source: Xinhua
China Braces for Travel Frenzy During Labour Day Weekend
Chinese authorities across various cities are gearing up for the Labour day weekend in different ways. One city has asked its residents to stay at home so it can accommodate more tourists; another said its major tourist sites would stay open longer; and multiple local authorities have announced that minor traffic violations will attract only warnings and not penalties. These are among some of the measures taken by Chinese cities to accommodate an unexpectedly massive surge in travellers during the upcoming five-day Labor Day vacation starting Saturday. While much shorter than holidays for Spring Festival or National Day, the Labor Day holiday is crucial for the tourism sector. More so this year, as the country looks to recover economically from three years of pandemic-fuelled disruptions.
Source: Sixth Tone
Study Finds Almost Half Of China's Gen Zers Want To Stay Single
The majority of China's Gen Z seem to prefer the single life. In a recent survey, 42% of China's youth were not looking for a relationship, according to the Chinese Academy of Sciences' 2022 Report on the Mental Health of College Students.About 80,000 college students hailing from 31 provinces, autonomous regions, and municipalities participated in the survey. The Institute of Psychology, a branch of the Chinese Academy of Sciences, oversaw the study, and asked students about depression and anxiety, as well as several other factors that contribute to mental health such as stress levels, sleep quality, and romance. The findings that went viral on social media, though, were the ones about love. Of the students, 41.93% were single and wanted to stay single, 27.61% were in relationships, and 25.40% were single but seeking a relationship. (The remainder did not answer)
Source: Radii China