A Guide To Contemporary China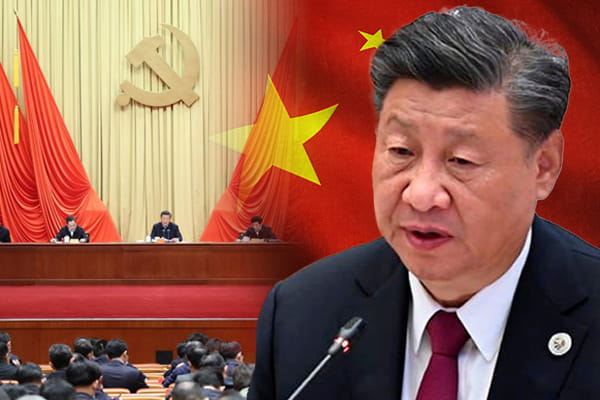 China Introduces Fresh Wartime Recruitment Rules, Veterans A Priority
A set of revised rules regarding military recruitment has been released by the State Council and the Central Military Commission, aiming to provide institutional guarantees for consolidating national defense and building strong armed forces. The new regulation, which has 74 articles in 11 chapters, will according to Party officials, focus on recruiting more high-calibre soldiers, standardising and optimising conscription procedures, and improving the system's efficiency. It will come into effect on May 1, 2023. What is interesting is that a separate chapter on wartime recruitment has been included in the regulations, which state that ex-servicemen would be prioritised and expected to join their original units or similar positions.
Source: Xinhua & Agencies
Chinese Defence Minister To Visit Russia
Chinese State Councillor and Defence Minister Li Shangfu will pay an official visit to Russia from April 16-19, said the Chinese Defence Ministry. Tan Kefei, the spokesperson of the ministry, said in a statement that the invitation was extended by Russian Defense Minister Sergei Shoigu. During the visit, Li will hold talks with Russian military officials and visit a military academy. Tan added that the military-to-military relations between China and Russia, under the strategic guidance of the two heads of state, have continued to develop at a high level, with new progress made in terms of strategic communication, joint exercises and pragmatic cooperation, which has helped enrich the strategic connotation of the China-Russia comprehensive strategic partnership of coordination for a new era.
Source: CGTN
COVID Positivity Rate Increases Slightly But Epidemic Is 'Unlikely' In China
China's latest official data has indicated that the COVID-19 positivity rate went up slightly in early April, but respiratory specialists noted on Friday that it's "unlikely" China will see another wave of large-scale COVID-19 infections across the country. The number of positive cases reached a peak of 6.94 million on December 22, 2022 and then decreased to 2,119 on April 6, 2023, according to the latest report released by Chinese Center for Disease Control and Prevention (China CDC) in early April. However, the positivity rate of Covid-19 has continued to fluctuate with a slight increase seen in early April over March. However, medical experts said that another large-scale epidemic is unlikely to occur in China for a long term as an "immune barrier" has been built up as the antibodies within the population remain at a relatively high level. This is because many Chinese have been infected with COVID-19 in the last four months.
Source: Global Times
China's Rebound Can Help A Slumping Global Economy, Says IMF
Chinese media actively quoted International Monetary Fund (IMF) Managing Director Kristalina Georgieva's remarks when she said China's economic growth was essential to help in the recovery of the global economy. The IMF, in its World Economic Outlook released, forecast China's growth to stay at 5.2 percent this year, a 0.8 percentage point revision to IMF's October projection, as it said the world is experiencing a "rocky recovery." "China this year is going to contribute about one-third of global growth. We calculated that 1 percent more growth in China translates into 0.3 percent more growth for the economies that are connected to China," the IMF chief said.
Source: China Daily
China Has Deported Over 300,000 Foreigners For Illegal Entry Over Five Years
Over the past five years, Chinese authorities have dealt with 528,800 foreigners who illegally entered, stayed or worked in the country, deporting 351,000 of them, the National Immigration Administration said in a statement on Friday. Since China launched reforms of its immigration administration system in 2018, relevant authorities have nabbed about 287,000 people suspected of violating the country's border management rules, the administration said. It said that immigration administration agencies, as well as police nationwide, have cracked 70,200 cases involving criminal offenses in this regard over the five years. These measures have helped maintain national security and a sound entry-exit order, thus serving the high-standard opening up and high-quality development of China, the statement said.
Source: People's Daily
Chinese Netizens Celebrate Court Ruling Exposing 'WeChat Overtime'
A Beijing court ruling ordering a tech company to compensate an employee for sending WeChat work messages after working hours has gone viral, with many Chinese netizens also wondering if their late-night work messaging should be considered overtime work. Li Xiaoyan sued her former employer for outstanding overtime pay from more than 500 hours spent communicating with clients on WeChat during non-office hours. The Beijing Court ruled in her favour, ordering her former employer to compensate her 30,000 yuan ($4,362). Although the ruling was handed down in October last year, recent media coverage of the case has made it one of the most discussed topics on the Chinese microblogging platform Weibo and other social media platforms as many users shared similar experiences.
Source: Sixth Tone