A Guide To Contemporary China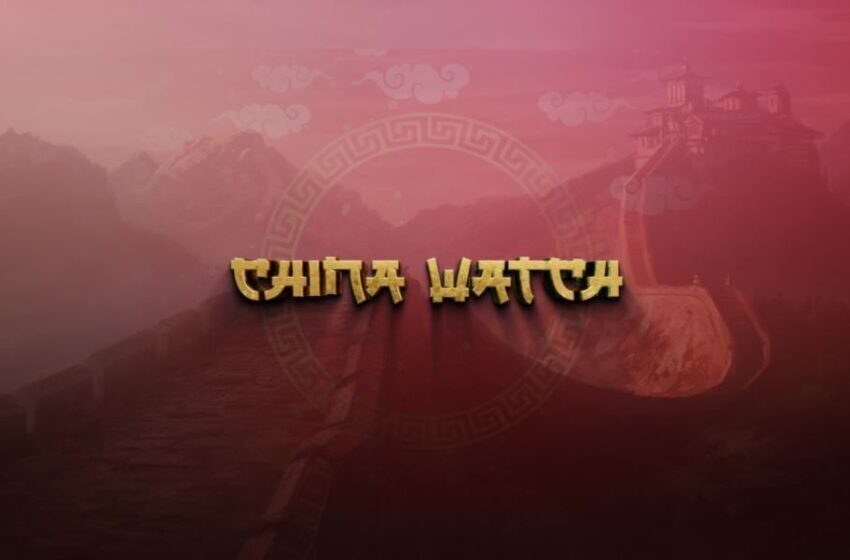 No Rush To Get Vaccinated
China's vaccination campaign has by its own admission been slow going. According to government figures valid until April this year Beijing administered 167.3 million doses across the country much lower than the scheduled target of vaccinating 560 million people – around 40% of the population by the end of June. Medical experts are worried. Zhang Wenhong, the head of the infectious disease department at the prestigious Huashan Hospital in Shanghai and a star of China's anti-coronavirus campaign stated in a press conference. "The developed countries are currently completing vaccinations quickly, and they will reopen once they have finished." He warned that if China did not push its vaccination drive, the country could face a damage to its economy and psyche.

So why is China's vaccination drive so slow? Partly because many Chinese don't think there's a problem. China has basically returned to "normal" with the country having opened up travel and all major industries going back to work as normal. So not many Chinese are in a hurry to get vaccinated. This isn't helped by the government's lack of urgency so far and the vaccination drive has largely been left to local grassroot officials to push vaccination drives with varying degrees of success. Such attitudes may hurt China in the long run.
Source: www.sixthtone.com
Chinese Cinema Gets A New Lease of Life
China has a spate of public holidays in May which is when a spate of big Hollywood releases normally dominate the market with Marvel's Avengers: Endgame dominating 80% of the Chinese film market valued at 1.8 billion yuan ($278 million). But this year due to the pandemic Hollywood has pushed the pause button on all major releases leaving the field open for Chinese films. 12 Chinese films are scheduled to dominate the box office this month, something Chinese film analysts say has never happened before. This might give a boost to the flagging domestic film industry. Statistics show that the revenue from Chinese films came to 18.7 billion yuan in 2019 and even in the first quarter of this year – revenue wise – failed to strike a chord with audiences. Chinese directors hope May can change that around and three films My Love, Cliff Walkers and Home Sweet Home set to make money during this period. If they do, it could possibly rekindle interests and push up sales for Chinese films.
Source: Global Times
Social Issues Are Now Fashionable
Chinese fashionistas are now known to stay clear of controversy which means staying away from political and social issues. However, a new fashion house is determined to buck this trend. Private Policy, a New-York and Shanghai-based brand is doing its bit to make sure that Chinese remember their ancestors contribution to world history and become more aware of social issues such as the deaf those with other physical disabilities.
The group started by showcasing their collection in the attire that 20,000 Chinese labourers wore when they were building the American Transcontinental Railway in the 1860s. Transported from China to California, their labour has been ignored and forgotten by the history books. Another collection of theirs which has gained eyeballs online and offline is the Deaf Is Beautiful campaign. Featuring a campaign video showcasing ear jewellery designs, the models who are all deaf, the models showcase the collection and end the video with a poem communicated via sign language. The group's messages have caught the attention of China's megastars Angelababy, and pop idols Jackson Wang and Kris Wu. China's social issues seemed to finally becomes fashionable.
Source: radiichina.com
China To Send Spacecraft To Edge Of Solar System
China seems determined to dominate the space race. The government has stated that Chinese scientists are evaluating the feasibility of a project to send spacecraft to the edge of the solar system. Wu Weiren, chief designer of China's lunar exploration program told the industry newspaper China Space News that the Chinese spacecraft will cover a distance about 100 times than that between the sun and the Earth by 2049, when China celebrates its 100th founding anniversary, The project aims to carry out scientific exploration and experiments at the edge of the solar system, a region about 15 billion km from Earth.
"If the project can be implemented, it will be China's contribution to the world and mankind," Wu said, adding "China's space industry has the strength to achieve this goal."
China's bid to dominate space however has not come without its hurdles. Recently, debris from a Chinese rocket the 46,000 pound the Long March 5B is likely to fall across various cities across the world. The rocket which is currently uncontrollable by all accounts – Chinese and Western – was sent into space to launch part of the country's new space station.
Source: CGTN & Agencies
Govt Cracks Down On China's Gambling
China has a long time gambling addiction something that the government is doing its best to stop. Though gambling is banned in China unless one joins the sanctioned state lotteries the problem for Beijing. The wealthy can head for Macau, considered 'Asia's Las Vegas' where 90% of the customers are Chinese. There are options all over East Asia for affluent Chinese customers in Singapore, the Philippines and Taiwan. But with the pandemic online gambling casinos has become the new nightmare for the government. Bloomberg estimated the revenue of the industry as $24 billion.
For the Chinese government that is revenue going out of China as well as serious social problem. In 2020, the country opened its first rehab centre for gamblers and the government has upped crackdown operations. The Ministry of Public Security said Chinese police have investigated 18,000 cross-border gambling and gambling-related criminal cases and apprehended more than 110,000 suspects during the operations. It also launched a week-long awareness campaign nationwide to combat cross-border gambling, reminding the public to avoid being duped into such illegal activities by "criminals", which may pose a "threat to their interests and safety."
Source: People's Daily & Agencies