Maha Vajiralongkorn: Pilot, Playboy And Thailand's Non-Resident King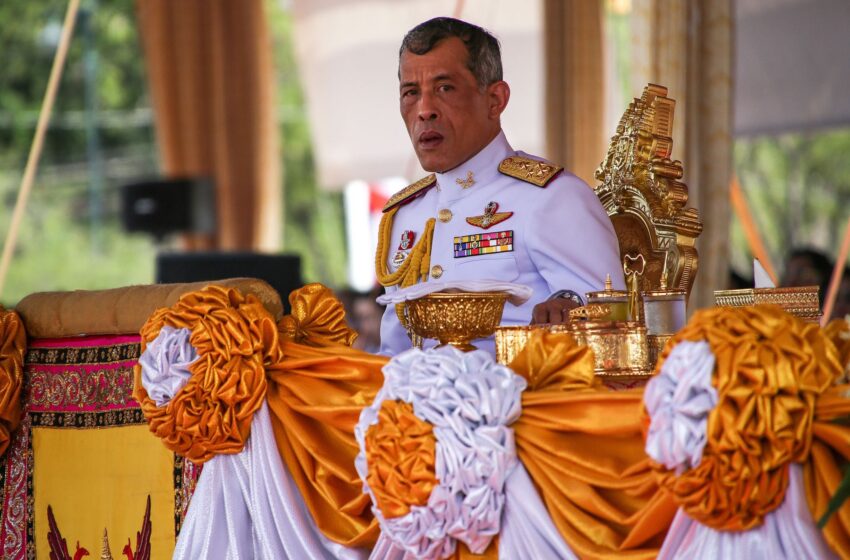 NEW DELHI: He has lived life king size, done what he wanted, without fuss. But Maha Vajiralongkorn now faces unprecedented public clamour for monarchical reform that would clip his powers. Any insult to Thai royals is a crime that is punishable by up to 15 years in jail but that has hardly deterred protesters from questioning regal powers. In Thailand, the king enjoys unbridled authority. No one—government, media or the public—messes with it. But winds of change, it seems, are now pounding the once-impregnable palace walls.
His official coronation as the 10th king of the Chakri dynasty took place in May last year, though he took the throne after his father King Bhumibol Adulyadej died in 2016. The transition was smooth but Vajiralongkorn had big boots to fill and a reputation to defend, unlike his father who was hugely popular among the masses and was looked up to as demi god.
King Adulyadej is widely credited with making royalty more relevant in a military-dominated political system, to give Thailand a more meaningful constitutional monarchy. During his 70-year reign, he remained a pillar of stability amid political turbulence. Charitable ventures initiated and bankrolled by him, especially in rural Thailand, made him a loved and revered public figure.
King Vajiralongkorn comes nowhere close to getting that adulation. Marriages, divorces and playboy tendencies have dominated coverage of him in the international media. Days before he was crowned, Vajiralongkorn announced his fourth marriage, with Suthida Tidjai—a former flight attendant with Thai Airways.
The king's first marriage, in 1977, lasted 16 years. He had a mistress though, actress Yuvadhida Polpraserth, with whom he fathered five children before he finally married her in 1994 after divorcing his first wife. The second marriage was short-lived. They split two years later. Vajiralongkorn wed for the third time in 2001, to Srirasmi Suwadee, a lady-in-waiting. They divorced in 2014 after many of her relatives were arrested on corruption charges.
This aspect of Vajiralongkorn's personality was understood by none better than his mother Queen Sirikit, who made it known during her visit to America in 1981. "I have to be very frank. My son, the crown prince, is a little bit of a Don Juan," she told the Dallas Times Herald. "He is a good student, a good boy, but women find him interesting and he finds women even more interesting. So his family life is not so smooth."
Another practice of Vajiralongkorn sticks out like a sore thumb. He spends most of his time in Germany, making fleeting visits to Thailand. He owns a large villa in the German town of Tutzing, on Lake Starnberg, 40 km from Munich. Last week, the German government conveyed its displeasure about the king ruling from German soil to Thai authorities. Call it the royal snub.
Another grouse against him is that he arrogated public property to himself, by getting a law passed to give the king full control of the Crown Property Bureau that was earlier under government control. Royal properties are estimated to be worth $40 billion.
If the military-backed government has been loyal to His Majesty, Vajiralongkorn has paid back in kind. In 2019, as his elder sister Princess Ubolratana announced that she would run for prime minister (as an opposition party candidate), Vajiralongkorn called her candidacy inappropriate and unconstitutional. She was promptly barred from contesting.
Earlier this year, the king reinstated Sineenat Wongvajirapakdi as the royal consort, nearly a year after she was stripped of all her titles for what was called misbehavior and disloyalty towards the monarch. The 35-year-old, a former nurse, had been in a relationship with Vajiralongkorn when he was crown prince. Later, she joined the royal guard and was made a major general. She was made the consort just months after Vajiralongkorn married for the fourth time. Old habits die hard.
Vajiralongkorn has schooled in the UK and Australia before joining the Royal Military College at Duntroon, Canberra. He is a fighter pilot and has served as an officer in the Royal Thai Army. But all that pales before his vast experience of being a playboy and a husband at the same time. He's now 68 but shows no signs of fatigue.