With Ideology At Front And Centre, Xi Jinping Sets Third Term Course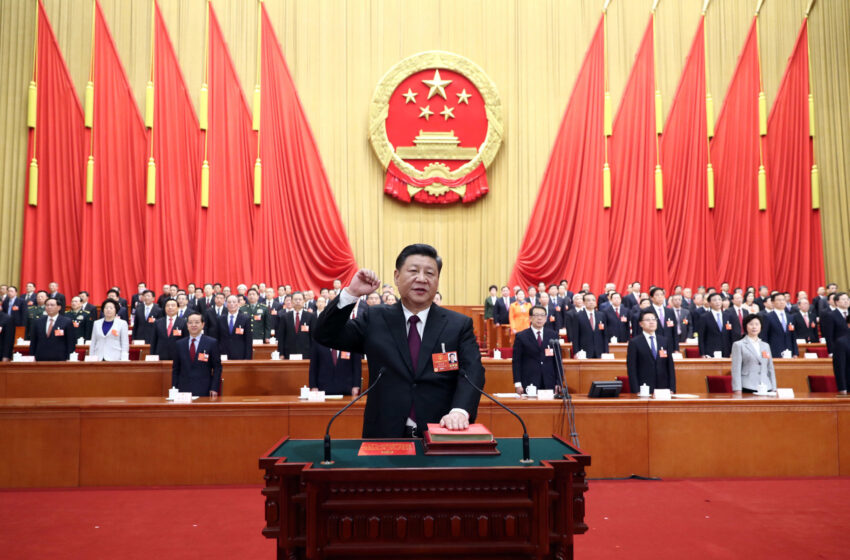 NEW DELHI: The annual meeting of China's National People's Congress or parliament that drew to a close on Monday had Xi Jinping's authority stamped all over it. After winning the endorsement for an unprecedented third term as president, Xi went on to pack the State Council or cabinet with his loyalists, ensuring greater personal control and no overt dissension.
Li Keqiang, premier for the last 10 years, was unceremoniously removed. Seen as pro-reform, his wings were clipped and he was never allowed to function, a point he indirectly alluded to, saying: "While people work, heaven watches. Heaven has eyes." The veiled attack on Xi Jinping was of course never carried on national media.

The focus now shifts to his successor Li Qiang, who has no experience of working at the national level. Will he be able to manage the contradictions between Xi's ideologically driven economic plans and the State Council's tendency to be more pragmatic given ground realities? It's not clear.
The work report which Li Keqiang presented before bowing out, is ambitious: creating about 12 million new urban jobs, keeping inflation around 3 per cent, ensuring grain yield of over 650 million tonnes. And a growth rate of around 5 per cent.
Li Qiang hinted that getting the economy back on track after three years of draconian anti-Covid restrictions would not be easy. He was quoted as saying: "I am afraid that reaching our growth target of around 5 per cent won't be easy. It will require that we redouble our efforts."
It was an admission that may not have come easily given that Li Qiang oversaw the implementation of the controversial zero-Covid lockdowns in Shanghai last year. And there's little doubt he has the emperor's favour: since October 2022 he has been the second highest ranking member of the Politburo Standing Committee, which comprises the Communist Party's top leadership.
The new Cabinet has four new vice premiers, all of them Xi loyalists. The central bank governor has been retained.
Addressing the closing session of the Congress, Xi Jinping spelt out his priorities, one of them being Taiwan's re-integration. "We should actively oppose the external forces and secessionist activities of Taiwan independence. We should unswervingly advance the cause of national rejuvenation and reunification," he said.
He also emphasized the need to bolster the military, making it a "great wall of steel" to protect China's sovereignty and national interests. There was a reference to the need for cooperation with the U.S. but the current mood in Washington may make that difficult.
For foreign investors looking in, the focus on the economy is welcome. But the manner in which the private sector is being sidelined with key leaders like Jack Ma out in the cold, suggests that for Xi, ideology is at the core.