The U.S.-Pakistan Relationship: More Need-Based Than Reset?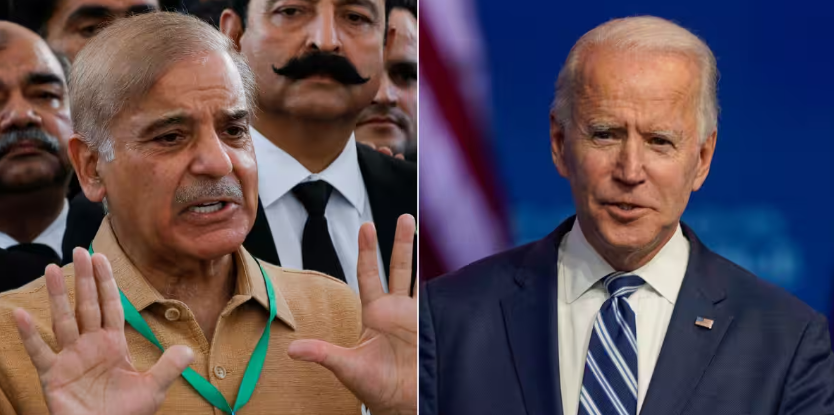 NEW DELHI: As Pakistan prepares for a caretaker government, with the sun setting on Shehbaz Sharif, the outgoing premier has called his 16-month tenure "the most difficult test" of his life. Leading a civilian government in Pakistan has never been easy, no matter the amount of political experience at the helm. And when one has to deal with a never-ending economic crisis, political chaos and violence, apart from managing the pulls and pressures of a coalition, it makes the job unenviable.
"I never had to go through such a difficult test before in my 38-year-long career," Shehbaz told the last sitting of the National Assembly, putting the blame squarely on his predecessor Imran Khan. "We had to bear the burden of the previous government's failure and negligence".

Last year, Imran Khan's stunning claim that the United States was behind the conspiracy to topple his government, only added to already strained bilateral ties. The Sharif government that inherited a tottering economy compounded by runaway inflation was keen on good ties with the United States. And to do that, revival of the IMF bailout package was absolutely crucial. The global lender kept driving a hard bargain and the United States didn't budge till the last moment. Last month, the IMF board approved a $3 billion standby arrangement for Pakistan.
Pakistani Foreign Minister Bilawal-Bhutto Zardari called up Secretary of State Antony Blinken and, according to the foreign office in Islamabad, both noted the "positive momentum" in Pakistan-U.S. relations and agreed to remain "constructively engaged to promote peace, security and development". The situation in Afghanistan was specifically discussed. The phone call happened hours after the U.S. Central Command chief General Michael Erik Kurilla, in a meeting with Pakistani Army Chief General Asim Munir, recognised Pakistan's "continued efforts" for bringing peace and stability to the region.
So, has the bilateral relationship hit reset mode from the Imran era?
"Not a lot. Biden still has to talk to the Pakistan PM; he's been watching Pakistan since he was a senator and was co-sponsor of the Kerry Lugar Bill which denied aid to the Pakistani military. This denial has not been lifted," says Dr Tara Kartha, former director of the National Security Council Secretariat. "The U.S. has remained one of the largest grant providers for aid, which has gone up after the floods; one climate action assistance programme is ongoing, running into the low millions; there's been some modest terrorism funding; IMF loan took months together as Pakistan reserves dipped, passed only after the Saudis promised $2 billion a day earlier."
Afghanistan remains an area of concern, both for Pakistan and the United States. For Pakistan, the Tehreek-e-Taliban Pakistan (TTP) has proved too hot to handle, launching terror attacks at will. Pakistan claims the group finds safe haven in Afghanistan and has the patronage of the Afghan Taliban, a charge the latter denies. A recent UN Security Council report said 20 terrorist groups were operating from Afghanistan and that the relationship between the Afghan Taliban and al-Qaeda remains "close and symbiotic".
To maintain a modicum of stability in Afghanistan, the U.S. needs Pakistani assistance, says Dr Kartha. "Pakistan has certain ingress into the decision-making around the reclusive Mullah Haibatullah (supreme leader of the Afghan Taliban) in particular. There is also a network of traditional ties that has prevailed over the last 30 years which allows good collection of ground intelligence. U.S. objectives in Pakistan are heavily influenced by counter-terrorism requirements. The downside of that reliance has always been that Pakistan manufactures intelligence to suit itself."
Pakistan has consistently milked that for all its worth. The U.S. is aware but needs Pakistan to counter the lingering terrorist threat to the U.S. mainland from the Af-Pak region, a long time Pakistan observer and security analyst told StratNews Global.
"There may be situations where Pakistani help (by way of access, logistics, etc.) may be required. We still don't know what help, if any, the ISI gave to the Americans by way of making their air space available for taking out al-Qaeda boss Zawahiri," he said, adding, "Also, let us say some high-value target is holed up in some urban centre in Pakistan; a situation in which a drone strike may not be feasible. The Americans will have to operate through Pak agencies because an Abbottabad-style raid can't be conducted every time. Also, other than counter-terror ops, the U.S. will not want to totally cut adrift a nuclear-armed country where jihadis and extremists of every hue and stripe roam free."
For now, Pakistan has a weak hand and its nuisance value is limited. But as they say, old habits die hard.
Related Links: