Thailand Votes For Change But Can It Move Forward?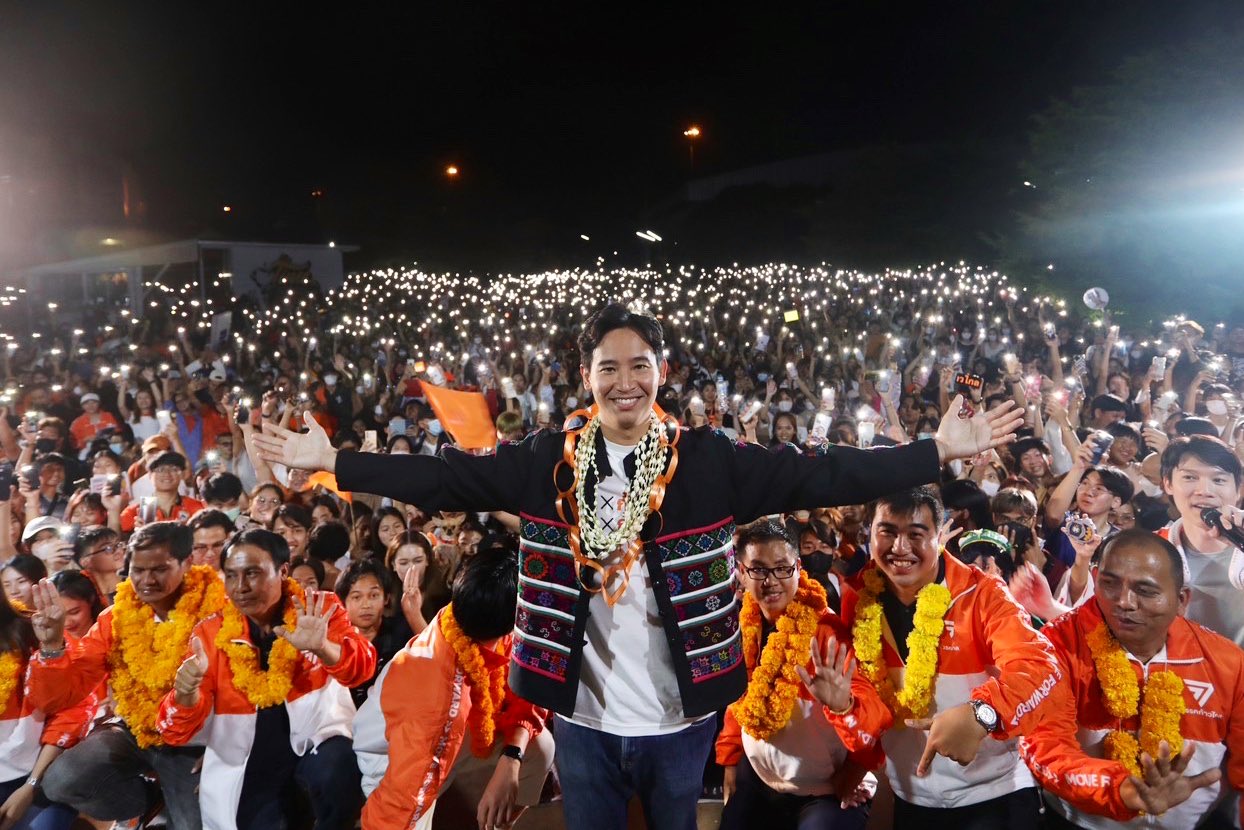 NEW DELHI: A decade is a long time in politics and Thai voters have just demonstrated that. In 2014, General Prayuth Chan-ocha, who was army chief, took power in a coup by toppling the government led by Yingluck Shinawatra, daughter of former prime minister Thaksin Shinawatra who too was removed in a coup earlier. In the elections held over the last weekend, Prayuth's party ranked fifth, getting just 36 out of the 500 in the lower House.
On top of the list is the Move Forward Party led by Pita Limjaroenrat. Pheu Thai, the party of former prime minister Yingluck Shinawatra, came a close second. Limjaroenrat plans a coalition government—involving six parties that have a total of 309 seats—and has pitched himself as the prime ministerial candidate.

The election result is along expected lines, says Anil Wadhwa, former Indian Ambassador to Thailand. "Essentially, it's an expression of the disenchantment, among the younger voters in particular, who want to limit the influence of the military in politics and also reform the monarchy."
The Move Forward Party draws its strength from the massive anti-government protests that rocked the country in 2020, demanding ouster of Prime Minister Prayuth and a repeal of lese majeste laws that prescribe up to 15 years in jail for insulting any member of the royal family.
Protesters had alleged that Prayuth manipulated the results of the 2019 general elections to remain in power. Future Forward Party, a hugely popular opposition party which did quite well in the election, was disqualified by the courts on the grounds of violating election laws. Limjaroenrat had contested and won the election as a member of Future Forward Party. He formed 'Move Forward' soon after, promising to take the fight for change forward by purging the military's political influence and the archaic laws governing the monarchy.
But that may happen only if he gets the top job. And it won't be easy. He needs the support of at least 376 legislators in both Houses of Parliament. That includes the 250-member Senate, appointed by the military.
"It could use the courts to disqualify the Move Forward Party on the grounds that he holds shares in a media company. Another possibility is the Senate could vote en bloc to block Limjaroenrat," says Ambassador Wadhwa.
But in case Limjaroenrat pulls through, reforms, particularly those related to the monarchy, will get a leg-up. There will be more emphasis on drawing investments, ramping up domestic production, exports and boosting tourism, as he has promised.
But the 42-year-old, a Harvard University alumnus, hopes the military will read the writing on the wall and not attempt any mischief. "It will be quite a hefty price to pay for someone who is thinking of abolishing the election results," he told the media. But he also knows that Thailand is no stranger to political surprises.