Pakistan Heading For A Default In Replay Of Sri Lankan Crisis?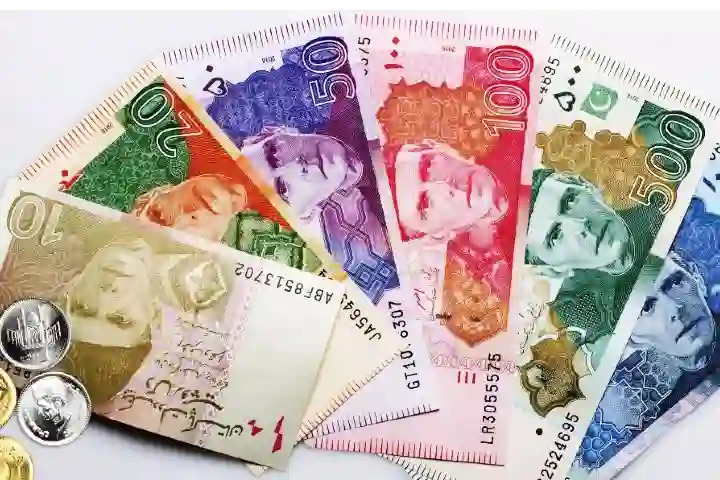 NEW DELHI: Exactly a year ago, Sri Lanka defaulted for the first time in its history. And now as Pakistan's economic crisis deepens amid its currency crashing against the U.S. dollar with surging inflation, it almost seems like a replay.
It is no surprise that the Pakistani rupee crashed to 288.5 against the US dollar on Wednesday following former Prime Minister Imran Khan's arrest the day before. The currency could further lose its sheen as the country's political and security situation nosedived with widespread violence hitting several parts.

The implications would be severe for the already crumbling economy though Islamabad has assured repayments of $3.7 billion in principal debt in the next couple of months even as talks with the International Monetary Fund (IMF) on a possible bailout package remains inconclusive. Global ratings agency Moody's warned that Pakistan could default in case it fails to thrash out an agreement with the IMF. The political crisis could delay the IMF deal.
Meanwhile, Pakistan's stock market took a beating too. The Karachi Stock Exchange lost 298.86 points, closing at 41,074.95. The economic crisis is a direct fallout of maladministration and misplaced priorities of the government.
"And now the worry for businesses is that the arrest has added one new dimension to the crises. We are already in the middle of multiple crises and now the arrest and the violence only do more damage to businesses," an analyst tracking Afghanistan and Pakistan told India Narrative. The deepening crisis will mean that Pakistan's political class will have to focus more on dealing with the domestic crises.
Meanwhile, the interior ministry has already authorised deployment of army personnel in Punjab and Khyber Pakhtunkhwa. To arrest the growing tension in the country, mobile internet services have also been suspended. The current situation is likely to push more expatriates to leave the country.
While China has not explicitly made any observation on Pakistan's situation, it will keep a close watch on the developments. Despite putting up a brave face, China, Pakistan's largest investor, has expressed concerns over growing security threats in the country.
Just last week, China's Foreign Minister Qin Gang during his visit to Pakistan said that stability is the premise of development and that the South Asian nation must focus on building political consensus and uphold the economy.
"We sincerely hope the political forces in Pakistan will build consensus, uphold stability and more effectively address domestic and external challenges so it can focus on growing the economy," Qin said at a press briefing. In February, the Chinese embassy announced shutting down its consular section citing "technical reasons." Although it offered no reason for the closure, sources said growing political unrest in the country was a key factor.
(This article appeared first on indianarrative.com)