Is Faiz Hameed Pak Army Chief's Main Obstacle In His Battle With Imran Khan?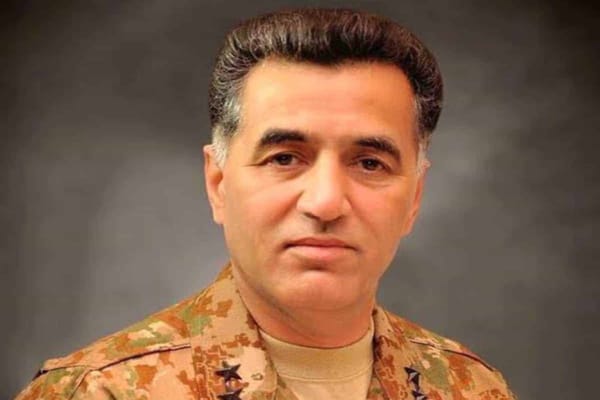 NEW DELHI: A month-and-a-half after the seismic event, more details are emerging about Pakistan's May 9 mutiny, whose purpose was to unseat Chief of Army Staff Asim Munir and replace him with a military establishment that would be loyal to ex-Prime Minister Imran Khan.
The project failed but its aftershocks are still being felt as the network of key conspirators is yet to be fully dismantled.

So, what has Gen. Munir and his team accomplished so far, and what more is required before the Pakistan military restores its equilibrium that Khan has significantly disturbed?
India Narrative has authoritatively learnt that as of now, over 124 serving military officers including one Corps Commander, two Major Generals and others are facing enquiries and trials. These officers include Lahore's former Corps Commander Lt. Gen. (Retd) Salman Ghani, who, it is understood is facing court martial proceedings.
Docking Gen. Ghani is significant in order to unearth the conspiracy, which led angry mobs to ransack Jinnah House, the corps commander's residence in Lahore on May 9. The rioters also targeted the General Headquarters (GHQ) in Rawalpindi as well as the martyr's cemetery among other icons of the military's power and authority in Pakistan.
It has now emerged that some of the other bigwigs who were actively involved in the revolt include former Chief of General Staff Lt. Gen. (Retd.) Azhar Abbas. Besides, two former heads of the Inter-Services Intelligence (ISI) Lt. Gen. (Retd) Shuja Pasha and Lt. Gen. (Retd) Zaheerul Islam, are being listed among the leading lights who drove the rebellion. Also, other prominent figures behind the conspiracy include Lt. Gen. (Retd) Khalid Maqbool, Lt. Gen. (Retd) Amjad Shoaib, Lt. Gen. (Retd) Ali Quli Khan and Maj. Gen. (Retd) Ijaz Awan.
As reported by India Narrative earlier, 13 retired generals including Lt. Gen. (Retd) Khalid Maqbool have met Pakistan's Chief of Army Staff (COAS) last week, pleading that Gen. Munir should show greater leniency towards ex-Prime Minister Khan.
During the meeting at General Headquarters in Rawalpindi, Gen. Munir cautioned the veterans to stop playing politics. In case the retired generals wished to pursue the political path, they should stop behaving as veterans and give up the privileges that have been bestowed to them by the Army on account of their status as retired officers.
It now transpires that the kingpin behind the entire conspiracy was none other than former ISI chief Lt. Gen. (Retd) Faiz Hameed. Sources say that dissent in the army is expected to persist, unless Gen. Hameed is court marshalled and punished.
Apparently had the rebellion succeeded, when Gen. Munir was away in Qatar, Gen. Hameed would have been offered the post of DG ISI for a second time, or the presidency itself, the sources said.
Analysts say that Khan's overconfidence and the army's loyalty to the command, irrespective of differences, eventually saved the day for Pakistan.
(This article appeared first on indianarrative.com)