'India Prepares To Ambush China In Space'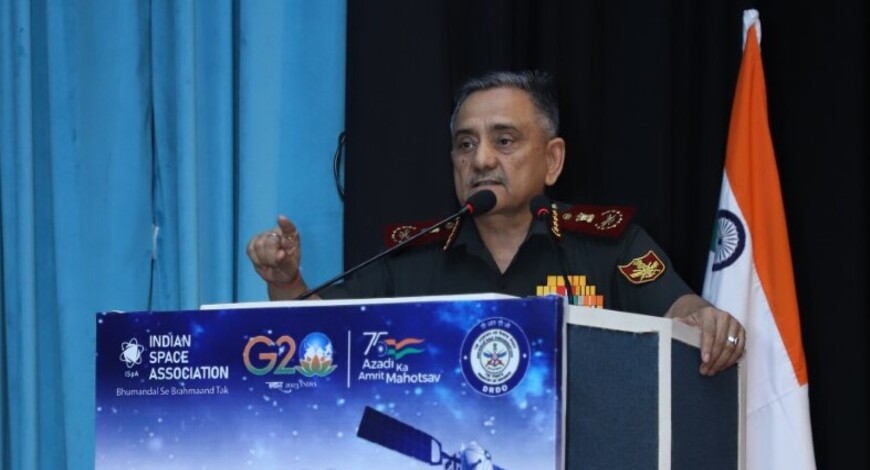 NEW DELHI: Closer coordination among various stakeholders, realistic projection of timelines, formulation of standards, hand-holding start-ups and ensuring credibility. Those were some of the key recommendations put forth at the end of the first DefSpace symposium where government agencies and private players discussed challenges and possibilities, exchanged ideas and looked at the road ahead.
Chief of Defence Staff General Anil Chauhan referred to the danger posed by the rapid militarisation of space by China. "We need to sharpen our focus on the capabilities being developed and the capability that we can use to counter them. A secure, reliable and resilient navigation system to address our requirements and chemical weapon systems including strategic missiles need special attention. In case of a future space war, we must have a defensive as well as deterrent component in-built into this system," the CDS said.

As pointed out by Dr Narayan Prasad, Director (Research & Operations), Spaceport SARABHAI, China's launch frequency last year was 13 times more than India's, its deployed payloads was 15 times more and it had 19 times more active satellites that India did.
To emphasise the military aspects, several panelists spoke on specialised tech issues like kinetic kill weapons, proximity ops, use of cyber and electronic means to disable enemy assets, rendezvous and proximity operations, in-orbit servicing, refuelling, inspection, active debris removal, reusability & flexible launch, space planes, laser satellites, mega-constellations manoeuvring satellites, and quantum communications, trans-domain weapons, targeting from air or from inner to outer space, the integration of future space-based surveillance networks, and how to leverage dual use technology.
Other discussions revolved around the elements of a new space strategy, the legal aspects, contours of military-private collaboration, policy changes and funding for joint projects.
The Indian Space Association (ISpA), which organised the symposium along with DRDO, put together a panel of 'thought leaders' comprising four former Air Marshals, a former Wing Commander, a retired lieutenant general, a former Vice Chief of Naval Staff, the CEO of a consultancy firm which has extensive interests in space and a former ISRO chairman. They sifted through the data generated at the symposium and made recommendations for different stakeholders. ISpA DG Lt Gen. A K Bhatt pledged to prioritise and follow up on these recommendations and report on progress made at the next symposium.
The CDS, Air Chief and DRDO chairman also unveiled an indigenously developed chip made by Elena Geo Systems that could form the core of the navigation, positioning and timing applications in India.
"We may have started late but it looks like we are finally preparing to ambush China in space," said a senior air force official.