India, Australia Share Common Views On China, Laud Strategic Partnership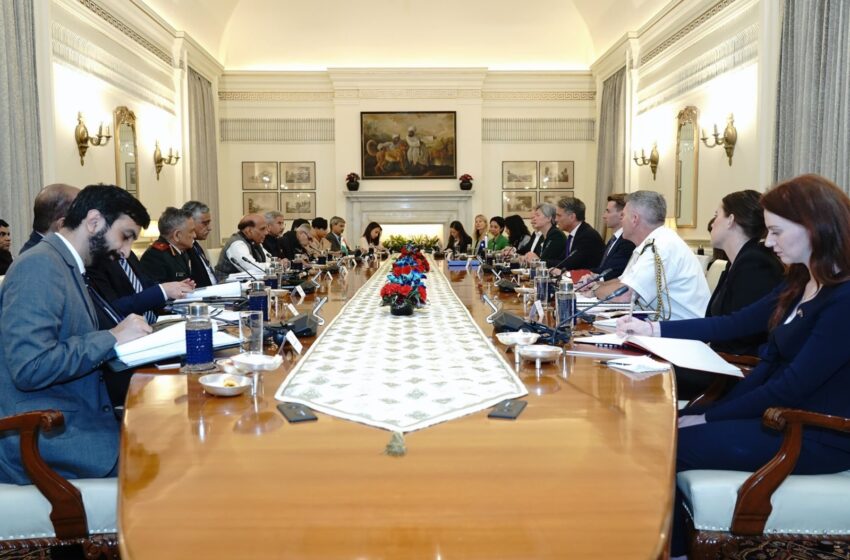 NEW DELHI: China remained the key concern for India and Australia. "For both of us, China is our biggest trading partner. For both of us, China is our biggest security anxiety," said Richard Marles, Australia's deputy prime minister. His brief remarks on that touchy subject was at a briefing to mark the end of the India-Australia 2+2 dialogue in Delhi. It underscored what may have been detailed discussions on China during the course of the dialogue.
India's External Affairs Minister S Jaishankar also acknowledged that "We had a discussion on security issues where we talked about an open, prosperous and rules-based Indo-Pacific based on UNCLOS (UN Convention on the Law of the Sea) We spoke about terrorism, radicalism and extremism where we have cooperated in forums such as the FATF. In terms of regional and global issues, we discussed what is the current situation in West Asia and we spoke about our respective regions – South Asia and the Pacific – Southeast Asia, Asean, and the larger Indo-Pacific region."

But a lot of the focus at the briefing was what Jaishankar described as a "real momentum" in the India-Australia Comprehensive Strategic Partnership. With his Australian counterpart Penny Wong, Jaishankar said there had been many firsts in the two countries' relationship this year.
"We have made a new beginning with the Comprehensive Strategic Partnership (CSP) the Economic Cooperation and Trade Agreement and this is the first year that we are seeing its impact. We saw the first Annual Summit. There were two visits to India by the Australian prime minister this year while our prime minister established 'Little India' in Sydney. There were also agreement on education, migration and mobility arrangements while negotiations have now resumed for an ambitious Comprehensive Economic Cooperation Agreement (CECA)."
Canada also came up in the discussions, Jaishankar said. "Yes, I spoke about it to Minister Wong. Australia has a good strong relationship with both our countries. So, it was important that Australia get our perspective on the issue. From our point of view, the key issue is really the space which is being given to extremism and radicalism in Canada. She did listen to me very carefully."
Penny Wong said Australia was backing the Quad summit in India early next year, underscoring India's role.
"We can only build this region by working with others and I can't emphasise sufficiently how important we see India to that project. Today we discussed many issues especially our collaboration in the Indian Ocean where we can work together on climate change, maritime security, and the health of our oceans," she said. Both sides would look to expand economic, education, and people-to-people engagement through a new Track 1.5 strategic dialogue going forward.
Jaishankar said India and Australia had a convergence of views when it came to the Israel-Hamas war. Calling the attack by Hamas on Israel an "act of terrorism, Jaishankar said there was a "humanitarian crisis" in Gaza that needed urgent assistance.
Wong described Hamas' Oct 7 attack on Israel as a terrorist one. Calling the current situation in Gaza "dire" and "catastrophic", she highlighted the need for "Israel to observe in its actions international law, including the protection of civilians."