Doklam Rerun: New Push To Resolve LAC Standoff Ahead Of BRICS Summit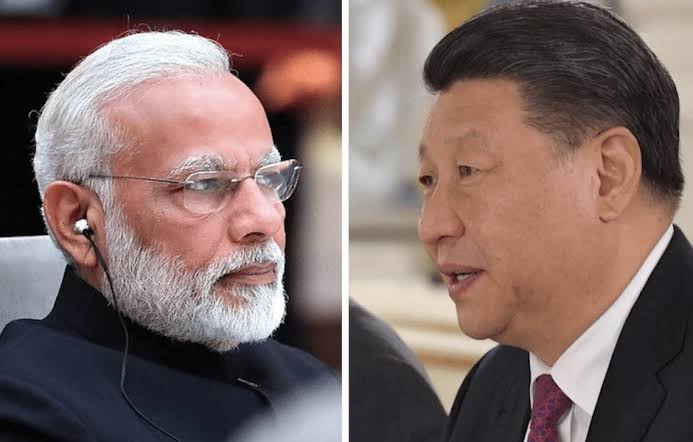 NEW DELHI: Indian and Chinese ground commanders continued their talks over the weekend to fine tune fresh rules of engagement along the Line of Actual Control (LAC) between the two countries and arrive at a common ground to resolve the remaining friction points in Ladakh, raising hopes of a forward movement in attempts to break the logjam along the LAC culminating in a possible bilateral meeting at the highest level in South Africa this coming week.
Prime Minister Narendra Modi and Chinese President Xi Jinping have both confirmed their in-person participation at the BRICS summit between August 22 and 24 at Sandton, near Johannesburg in South Africa.

There is however no clarity on any substantive bilateral meeting having been planned between them yet. But several indications—positive statements from both sides, some backchannel contacts and the urgency with which negotiations are being held between local commanders since last week—point towards a desire to achieve an agreement to end the border impasse in Ladakh.
In the past two months, Indian and Chinese diplomats as well as military commanders have met more often than they have in the past year. External Affairs Minister S. Jaishankar and National Security Adviser Ajit Doval have both had separate meetings in quick succession with Wang Yi, now reappointed China's foreign minister after the sudden disappearance of Qin Gang. During these interactions, India has continued to maintain its stand that bilateral relations cannot go back to being normal unless the border standoff is resolved.
The 19th round of Corps Commanders level talks were held—unusually so—over two days last week and ended with a joint statement that appears more positive than before. The statement said, in parts: "They (both sides) agreed to resolve the remaining issues in an expeditious manner and maintain the momentum of dialogue and negotiations through military and diplomatic channels."
More importantly, the 19th round of talks on August 13 and 14 is being followed up with separate negotiations between local commanders at Daulat Beg Oldie and Chushul in Eastern Ladakh. The two Major General-level delegations are discussing finer details to resolve the older friction points at Depsang and Demchok, respectively besides examining new rules of engagement along the LAC. In a way, it is back to the pre-2020 arrangement for border talks when Brigadier and Major General level officers used to meet to sort out local issues. It was only after violent clashes between Indian and Chinese troops took place on the north bank of Pangong Tso in May 2020 that the talks were elevated to Corps Commanders level.
What shape a possible solution will take is anybody's guess but a fresh modus vivendi in managing the unsettled boundary looks certainly likely. Various assessments in the Indian establishment have concluded that given its worsening domestic economic situation and having failed to achieve its military objectives in Ladakh because of India's swift response, China may be keen to get out of the cul-de-sac it has got itself into. India too will welcome a pullback, given the razor's edge the Indian military is walking on over the past three years.
If both countries indeed come to some understanding in the coming week, it would be a repeat of a similar breakthrough at the end of August in 2017, when a mutual pullback took place at Dolam, at the India-Bhutan-China trijunction followed by the BRICS summit at Xiamen.
All this is of course premised on China agreeing to India's stand in the past three years that eventually only a '3D' formula would be acceptable. India essentially insists on a three-step formula: disengagement, de-escalation and de-induction. Part of the first step, disengagement at various friction points, has taken place gradually since February 2021 but pullback of forces to depth areas and finally their relocation to permanent locations on either side, appears distant at the moment.
The current focus of negotiations seems to be to complete the first step as quickly as possible. Other phases can follow thereafter depending on restoration of trust between the two sides at the highest level as well as on ground.
Related Links: