'Convergence Of Interest' And The Return Of Nawaz Sharif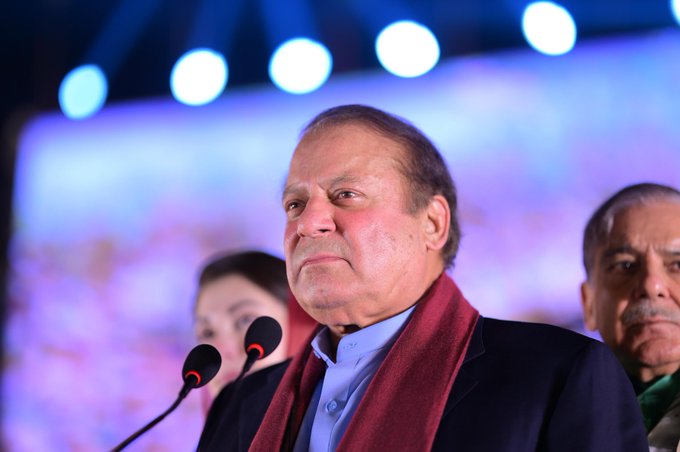 NEW DELHI: It's all playing to a script.
Nawaz Sharif gets protective bail ahead of his return to Pakistan after four years. He arrives on October 21, addresses a political rally that is well attended, keeps his date with the courts and gets relief.

Tuesday was smooth sailing for the 73-year-old three-time prime minister. He appeared before an accountability court and secured bail against sureties of Rs 1 million. Nawaz and others have been accused of obtaining luxury vehicles from toshakhana (where gifts received by leaders from foreign dignitaries are stored) at dirt-cheap rates. The next hearing is on November 20.
His next destination was the Islamabad high court, where his protective bail in two corruption cases (in which he was convicted in 2018) was extended till Thursday. And at the same time, the caretaker government in Punjab suspended his sentence in one of the cases. The former premier's legal troubles seem to be taken care of, at least for now.
Now, the politics. If all goes well, general elections in Pakistan will be held in the last week of January. The PML(N) hopes Nawaz's charisma will steer the party to victory. It helps that his main opponent—former prime minister Imran Khan who has a considerable following in Nawaz's home turf Punjab—is now in jail. He too is an accused in a host of cases and has fallen out with the Army that had propelled him to the PM's chair in 2018. Many of his party leaders have either deserted him or are in jail. Nawaz, who asserted civilian control over the military when he was PM, too hasn't had good relations with the Army but a deal now seems to have been struck, as Imran Khan's party alleges.
"Nawaz Sharif was on the left side of the establishment (army) and actually had a head-on collision with it but now things have been changed. He wants to contest elections and the establishment, which has become unpopular, is looking for political support. So there is convergence of interest," says Azaz Syed, journalist with Jang-Geo group, Pakistan's largest media network.
Nawaz Sharif's bastion is the province of Punjab, the heart of Pakistani politics and a region that has more than half of the directly elected seats in parliament. Here, Imran has a following as well. The PPP is desperate to make a dent here. But Nawaz's return has meant that the PPP would have to be content with its stronghold Sindh.
At his comeback rally last week, Nawaz said he wants good relations with neighbouring countries. His earlier initiatives to make peace with India were scuttled by the Pakistani Army. In case, he gets the top job again, will there be another peace move and will the Army let it happen?
"The Pakistani establishment was previously criticized for being a hurdle to (good) relations between the two countries; now I think it have understood that Pakistan will progress when the region progresses and that will be possible once you have good relations with all the neighboring countries," says Syed.
The proof of the pudding lies in the eating, as they say.
Also See: