Benjamin Netanyahu And Turmoil In The Promised Land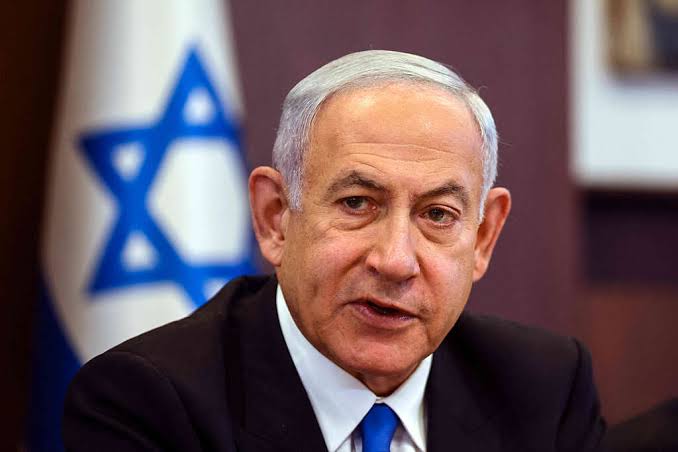 NEW DELHI: On Saturday, Israeli Defence Minister Yoav Gallant went public, calling for a suspension of the government's controversial judicial overhaul process. The next day, Prime Minister Benjamin Netanyahu's office announced that Gallant was fired, leading to massive public protests. On Monday, Netayanhu announced he was temporarily freezing the proposal and that the government would seek a "broad consensus" on the issue. Three days later, Gallant was seen going about his official duties in the absence of any official communication regarding his sacking.
This may seem rather unusual but lends itself to the turbulent times Israel is going through. And gives elbow room to the embattled Prime Minister and Gallant, who holds the second most important portfolio in the Cabinet. Now, there's buzz that Gallant may apologise not because of what he said but for the timing of his statement. That would be an honourable compromise of sorts in troubled times.

Over the past few months, there have been street protests, angry but largely peaceful, over the government's attempt at judicial overhaul. Those in favour say it's necessary to curb judicial overreach and strike a balance between the powers of the legislature and the judiciary. Critics argue the move will put the legislature beyond scrutiny and remove the only source of checks and balances over it.
The protests enjoy popular support, given their scale and the wide range of people that took to the streets. "This is a protest where the tech industry, which is usually neoliberal, extremely free market-oriented and doesn't get into political debates, came out very forcefully. And there were also soldiers and military reservists who lent their support," says Dr Khinvraj Jangid Associate Professor and Director, Centre for Israel Studies at OP Jindal Global University.
Defence Minister Yoav Gallant's intervention is a reflection of the worry in the security establishment, especially when soldiers joined in the protests and the reservists refused to join duty.
Prime Minister Netanyahu, who has navigated choppy political waters many a time, is in an unenviable position. By suspending the reforms and seeking a broad consensus, he is playing for time. The government's arguments of judicial overreach aren't entirely misplaced. There have been legal excesses and many laws have been nixed. The judiciary has also become the preserve of white and elite Jews.
Netanyahu, who finds himself at the extreme left of a far-right coalition knows both his allies and constituents will be watching his every move. He has considerable support among Mizrahi Jews (Jews of colour who came from Africa and Asia, including India) who have lived their lives much on the margins in the last 75 years. After the 1970s when there was a greater social and cultural identity revival among them, they went against the governments of the day (mostly led by socialist liberal European-origin Jews).
More than a decade and a half under Netanyahu's rule, the Mizrahi Jews achieved some political success but that hasn't resulted in institutional reform. Netanyahu seems confident the timing is about right to bring in reform and fulfill a poll promise; the manner in which he went about it has perhaps been part of the problem. "Maybe he approached it wrongly, maybe he did it in a manner that was unilateral and abrasive. But it is still possible to do some kind of reform, said Dr Jangid.
There's also pressure from the United States, which has strong ties with Israel based on shared democratic values. Another factor that has shaped the U.S. response is the five million Jewish American population that is opposed to the judicial overhaul proposal. Radical statements by members of the ruling Israeli coalitions haven't helped either.
These are tough times for a skilled politician like Netanyahu. One option is to seek new coalition partners (that's possible in Israel even in the middle of a government's term) but that may not be easy, given the bitter experiences that Benny Gantz and Yair Lapid have had with him (both of them have worked with Netanyahu before).
But it's not the end of the political road for Netanyahu. It's a tough phase for him but not something he hasn't seen before, as Dr Jangid points out. "He can bargain well. My personal reading is that he will handle it."