Seven Weeks After Polls, Guyana Awaits A Recount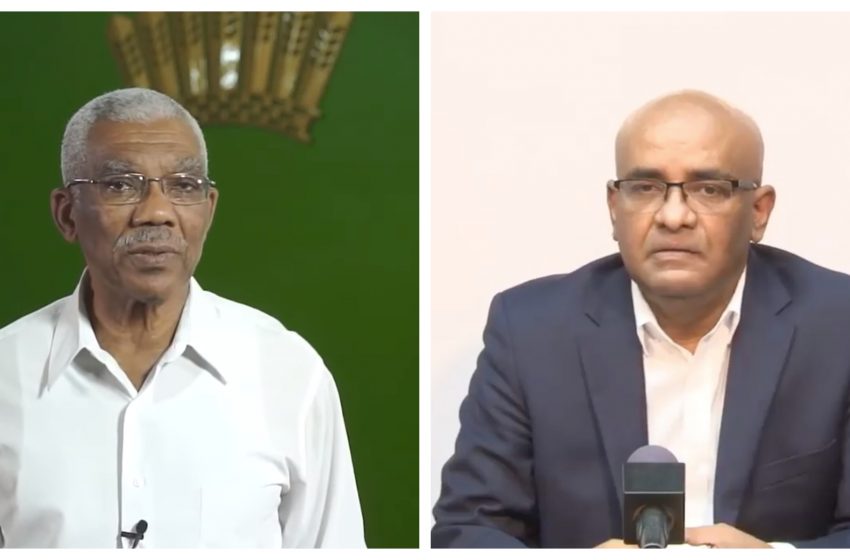 NEW DELHI: Oil and politics can make for a deadly cocktail as Guyana, a small country on the Atlantic coast of South America, has discovered. More than a month after elections were held, the country remains embroiled in a bitter dispute over the results, with the West threatening sanctions after the Georgetown district election office declared incumbent President David Granger the winner even though counting was still going on.
Public protests led to street violence which resulted in the death of one person. Western diplomats, election observers from the Commonwealth, CARICOM (Caribbean Community) and OAS (Organisation of American States) and other international observers questioned the credibility of the election. Guyana's High Court intervened and gave directions for a recount of the disputed votes.
India has stressed the importance of a "credible, fair and transparent" electoral process while a statement from the UK foreign office warned that any government sworn in on the basis of non-credible results would face strong international condemnation as well as serious consequences. U.S. Secretary of State Mike Pompeo warned of economic sanctions if the election result was not fair. But the impasse continues.
It seems to have exacerbated tensions between the two largest communities, the Afro-Guyanese, who are descendants of African slaves and comprise 30 per cent of the population and the Indo-Guyanese of Indian origin who make up 40 per cent. Amerindians, Chinese, Portuguese and Europeans form the rest.
Polling was held on March 2, with the opposition People's Progressive Party (of Indian origin) challenging Granger over mismanagement of the country's recently discovered offshore oil fields estimated at 8 billion barrels. But a major controversy erupted over the production sharing agreements the government signed with US oil giant ExxonMobil. The opposition also questioned the composition of a sovereign debt fund constituted for depositing the oil revenues. The prospect of huge gains from crude oil sales added an edge to the election campaigns, increasing suspicions on both sides.
A delegation of top CARICOM leaders persuaded opposition leader and former two-term president Bharrat Jagdeo and caretaker President Granger to agree to a full recount supervised by CARICOM observers. But the agreement derailed when a ruling alliance member obtained a court injunction against the proposal. The injunction was dismissed by the Supreme Court which directed that all votes be counted again. The direction was upheld by a Court of Appeal. But the string of controversies did not end there.
The chief election officer proposed a 156-day-long procedure for counting the ballots. Threats were made that the CARICOM observers would be quarantined (under coronavirus rules). Another proposal for a televised 10-day counting process was put forward. But a full meeting of the election commission has yet to set the modalities for the recount. It is now seven weeks since the March poll but a final, acceptable election result is still not in sight.
(The writer is a senior journalist and author. Views expressed in this article are personal)