'An FTA With Israel By June 2022'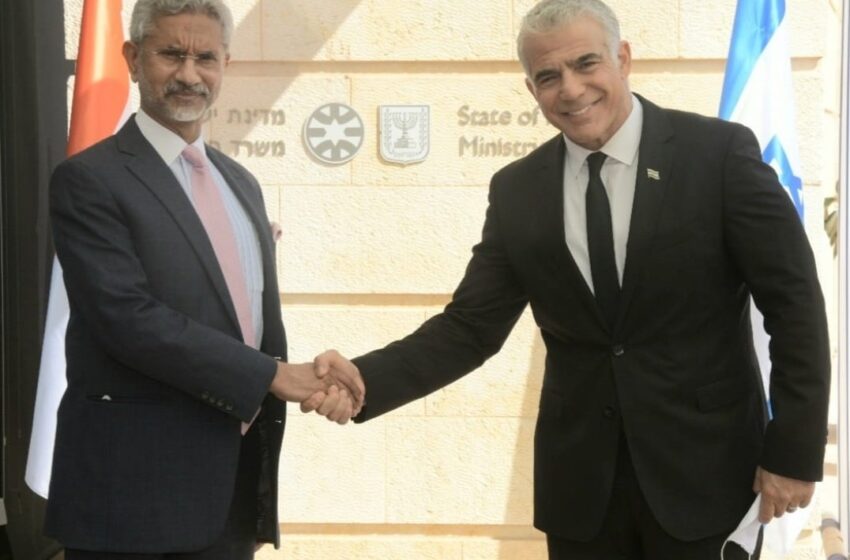 NEW DELHI: Delhi's frenzied push for free trade agreements (FTAs) has zeroed in on another potential partner: Israel.  External Affairs Minister Jaishankar on his first visit to Israel since the government of Naftali Bennet took over, confirmed that negotiations would begin as early as next month.
"Our officials have actually agreed on the resumption of the India-Israel free trade negotiations starting in November. They are very confident that we would be able to conclude the negotiations by next June," Jaishankar said after meeting his counterpart Yair Lapid.

This is the first time a date has been set for the conclusion of an FTA, which suggests a high level of confidence. Negotiations had failed in the past largely due to Israel's preference for channeling investments into India's agriculture sector. That triggered strong opposition from the Indian farming lobby, so nothing happened.
This time the Israelis are being more circumspect. Uriel Lynn, President of the Federation of Israeli Chambers of Commerce, said "You can export to Israel as much as you can, as much as you want…we would like to see a free trade agreement with India because our economy is based on free competition…. You don't have to worry about Israel. We are not such a big country, you are a big country."
Israel has also indicated it will recognize India's Covid-19 vaccination certificates. Israel had earlier banned Indian travellers due to the pandemic in May and it was only on August 11 that the ban was lifted.
In another development, Israel has signed up to be part of the India-led International Solar Alliance (ISA). Welcoming Israel, Jaishankar said that Israel would "bring a lot of value to the table" which was necessary in the run-up to COP-26.