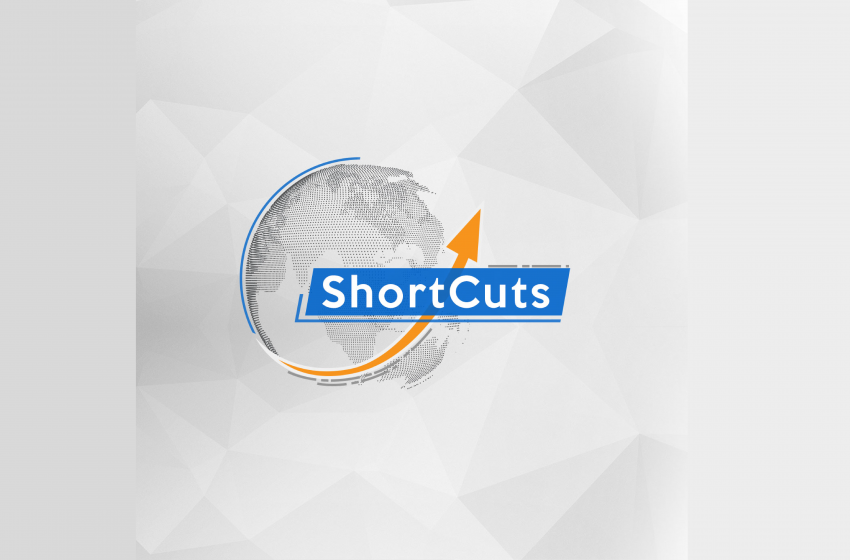 No Escape For Pak From FATF Yet
Pakistan will remain on the 'grey list' of terror watch-dog FATF (Financial Action Task Force) for another four months. The matter will come up for review once again when the FATF holds its next plenary.
The decision to keep Pakistan on the 'grey list' was taken during the three days virtual plenary meet of the FATF which concluded on Friday. It was a foregone conclusion that Pakistan would be unable to move out of the 'grey list' even though it's been able to address 21 action items so far out of the total 27 point FATF Action Plan.
Among the areas where Pakistan needs to still work on are: demonstrating that law enforcement agencies are identifying and investigating the widest range of terror funding activity; demonstrating that terror funding prosecutions are resulting in effective and dissuasive sanctions, and demonstrating effective implementation of targeted financial sanctions against all 1267 and 1373 designated terrorists.
Six important items in this Action Plan remain to be addressed. Having been on the 'grey list' since June 2018, the listing has put Pakistan under pressure to crack down on terror funding and money laundering.
While on the face of it Pakistan has been taking steps to comply with FATF parameters, India has little faith in these steps. It believes Pakistan needs to do much more in its efforts to contain terror emanating from its soil. As the ministry of external affairs spokesperson Anurag Srivastava noted yesterday, "Pakistan continues to provide safe havens to terrorist entities and individuals and has also not yet taken any action against several terrorist entities and individuals including those proscribed by the UNSC such as Masood Azhar, Dawood Ibrahim, Zakir-ur-Rahman Lakhvi, etc.

Iran, Russia Accused Of Interfering With U.S. Elections
Iran and Russia have acquired information on U.S. voter registrations, American security officials have said, accusing the two countries of trying to influence public opinion ahead of the November 3 presidential election.
"This data can be used by foreign actors to attempt to communicate false information to registered voters that they hope will cause confusion, sow chaos and undermine your confidence in American democracy," Director of National Intelligence John Ratcliffe said at an impromptu press conference.
Iran was specifically accused of sending "spoofed emails designed to intimidate voters, incite social unrest and damage" President Trump. Iran is distributing other content to include a video that implies individuals could cast fraudulent ballots even from overseas, Ratcliffe alleged.
FBI Director Christopher Wray, who was also there at the press conference, said any foreign interference in the elections won't be tolerated. "You should be confident that your vote counts. Early, unverified claims to the contrary should be viewed with a healthy dose of scepticism."


Obama Campaigns For Biden, Takes On Trump
Less than two weeks to go before America votes, former President has hit the campaign trail in favour of Democratic candidate Joe Biden. And on target was Donald Trump.
"He (Trump) hasn't shown any interest in doing the work or helping anybody but himself. And the rest of us have had to live with the consequences of him proving himself incapable of taking the job seriously. This is not a reality show. This is reality," Obama told a drive-in rally in Philadelphia.
If Trump's handling of the pandemic has been a key election issue, Obama, who was president for two terms, rubbed it in. "Donald Trump isn't suddenly going to protect all of us. He can't even take the basic steps to protect himself."
Biden may be leading the opinion polls but Trump oozed confidence at a rally in North Carolina.
"You know what, we got the White House. We're winning. That's it," Trump told the cheering crowd. "I'm not just running against 'Sleepy Joe Biden'. I am running against the corrupt media. I'm running against the Washington swamp."


Brazilian Volunteer Who Died 'Didn't Get AstraZeneca Vaccine Shot'
A volunteer in a clinical trial of the Covid-19 vaccine developed by AstraZeneca and Oxford University didn't receive a shot, says a Bloomberg report. Yesterday, Anvisa, the Brazilian health authority, had informed about the volunteer's death but said that the trial would continue.
Oxford University said no safety concerns were found after a "careful assessment". Citing trial rules and confidentiality, AstraZeneca said it cannot comment on individual cases.
Last month after a volunteer in the United Kingdom fell ill, clinical trials were halted but have since resumed in the UK as well as in India, Brazil and South Africa. But it's yet to restart in the United States.

U.S. State Dept. Approves $1.8 bn Potential Taiwan Arms Package
The U.S. State Department has approved and notified Congress of the prospective sale of three weapons systems, with an estimated cost of $1.8 bn, to Taiwan. "This proposed sale will improve the recipient's capability to meet current and future threats," the Defense Security Cooperation Agency said in its statements on the package of precision-guided air-launched cruise and advanced air-to-ground missiles, artillery and key sensors. Rupert Hammond-Chambers, President of the U.S.-Taiwan Business Council, welcomed the news. "All good programs with the front two designed to make life very unpleasant for the PLA should they decide to attack. More to come in the coming weeks," he tweeted. Congressional notifications are expected to follow for unarmed Reaper drones and land-based Harpoon anti-ship missiles with an estimated value of $2 billion.
Taiwan's defence ministry told parliament this month the military had launched aircraft to intercept Chinese planes more than twice as often in the first nine months of 2020 than it had in the whole of last year. The Trump administration has already approved major arms sales to Taiwan valued at more than $13 billion in total, including dozens of F-16 fighter jets, Abrams tanks, portable Stinger anti-aircraft missiles and torpedoes. A number of high-profile officials have also travelled to Taiwan recently, including Health and Human Services Secretary Alex Azar and Keith Krach, the State Department under secretary for economic growth, energy and the environment.


UN Condemns Army Killings Of Protesters In Nigeria
Nigeria's President Muhammadu Buhari has appealed for "understanding and calm" while UN High Commissioner for Human Rights Michelle Bachelet has "strongly condemned the use of excessive and disproportionate force by Nigerian armed forces in Lagos, resulting in unlawful killings with live ammunition" on October 20. Curfew continues in Lagos, the biggest city and several states. Protests have spread to other parts of the country with restrictions imposed in the oil hubs of Rivers State, including in Port Harcourt. Thousands of people hit by the economic fallout of COVID-19 have joined the protests that initially focused on a police unit, the Special Anti-Robbery Squad (SARS). President Buhari had ordered the notorious and corrupt anti-robbery unit disbanded but protesters want prosecutions and an end to corruption. In a statement on Wednesday, Presidential spokesperson Femi Adesina said the President was working hard to meet the demands of the protesters. Human Rights Group Amnesty International says at least 56 people have died across Nigeria since nationwide protests began on October 8, with about 38 killed on October 20. The army has denied the "fake news" that protesters were shot dead.

Anti-trust Lawsuit:  Trump's War Against Google Continues  
Google continues to remain in the spotlight for all the wrong reasons as far as the US Department of Justice (DoJ)is concerned. The DoJ filed an antitrust lawsuit against the tech giant – market value $1 trillion, controls over 80% of US internet searches – stating that it unfairly uses its monopoly power to ensure other competitors cannot enter the market. The lawsuit, which was filed by 11 state attorneys general in federal court in Washington, DC claims Google has ensured it is the preset engine on Android phones and pays billions to other companies such as Apple, LG, and Motorola, comes after a year of investigation by the DoJ.
Google's response: "Today's lawsuit by the Department of Justice is deeply flawed. People use Google because they choose to — not because they're forced to or because they can't find alternatives." The tech giant added that it would fight the lawsuit.
Tech  activists have lauded the probe into Google but it has also been derided as a "political stunt" by Donald Trump, coming as it does in the middle of a presidential election. The criticism ignores the point that Trump has personally waged a long battle against the tech and social media giants Twitter and Facebook for moderating content. More recently, the president was reportedly furious when they limited access to an article on Joe Biden and his son Hunter by claiming they had doubts about its factual accuracy. Trump has long called for the repeal of Section 230 which protects internet giants from liability from content posted by its users and asked for a new law which will make them legally accountable for how they moderate content.