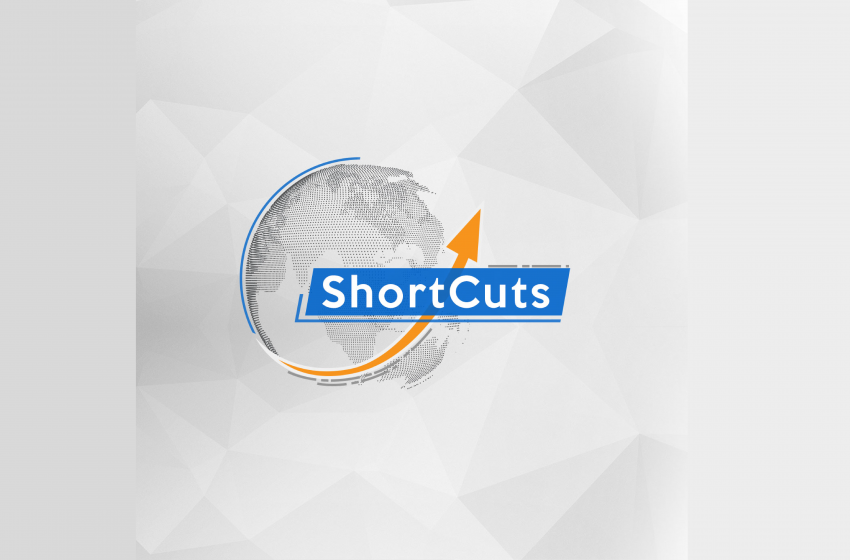 War Over Hong Kong
China is warning of a new "Cold War" as ties with the US plunge in the wake of massive protests in Hong Kong over Beijing's plans for laws to tackle secession, subversion and terrorist activities. What this will mean is that Chinese intelligence agencies will set up bases in Hong Kong and engage in the kinds of activities considered routine on the mainland: cracking down on dissent and dissenters, jailing whistleblowers, and slowly upturning its commitment to Hong Kong's free speech, legal system and trade status.
US Secretary of State Mike Pompeo has called the move a "death knell for democracy." while NSA Robert O'Brien has warned the legislation could trigger US sanctions against China.
"The draft legislation represents a takeover of Hong Kong…and could result in the imposition of sanctions against China under the Hong Kong Human Rights and Democracy Act of 2019."  He also said the new law will cost the city the preferential trading status it enjoys with the US.
Beijing threatened countermeasures and warned that the US had "no right to criticise and interfere.  What laws, how, and when Hong Kong SAR (Special Administrative Region) should legislate are entirely within the scope of China's sovereignty," said China's foreign ministry spokesman Zhao Lijian.  "If the US insists on hurting China's interests, China will have to take every necessary measure to counter and oppose this," he added.
Taiwan has stepped into this storm, providing sanctuary for scores of pro-democracy activists fleeing Hong Kong.  The island on China's doorstep has become a base for anti-China activities.  President Tsai Ing-wen  tweeted her support on Monday.  "To all those in #HongKong currently fighting for the values you hold most dear, I want to say that #Taiwan has always given our utmost concern & support. Our government is closely watching developments & responding with caution to fully ensure our national security & interests."

Ready For Takeoff!
India's skies will start buzzing from Monday when one-third of standard airline operations will resume.  The Aviation Ministry says do's and don'ts must be strictly followed or passengers will not be allowed to board. So only passengers who have conducted web check-ins will be permitted into the airport. There will be no physical check-ins.  
Downloading and registering one's health status on the Aarogya Setu app is mandatory and the same will be checked by security personnel. Passengers with a 'Red' status on the app will not be allowed to fly.  Face masks will be mandatory and temperature checks will be carried out by airport staff.
Security staff will carry out 'minimum touch' screening, and just before boarding passengers will be provided with a safety kit – consisting of a three-layered surgical mask, face shield, and sanitizer – from airline staff near the boarding gate. Sanitizing of hands will be a must before passengers' hand over boarding cards. The onboard airline crew will wear full 'protection suits' as is the norm abroad and no reading material or meals will be available on the flight.
As for fares, these will be capped for a period of three months.  So, a Delhi-Mumbai flight will have a minimum fare of Rs 3,500 and a maximum of Rs 10,000. The same fares will be available on all routes, so there will be no price gouging by airlines eager to recoup losses.     


Is China Lying?

China is lying! Of course India's External Affairs Ministry phrased it politely, describing as "not accurate", Chinese claims that Indian troops had crossed the Line of Actual Control and violated its territory. Rather the ministry insisted that China was at fault: "Chinese side that has recently undertaken activity hindering India's normal patrolling patterns."  
It went on to say that "Any suggestion that Indian troops had undertaken activity across the LAC in the Western Sector or the Sikkim sector is not accurate. Indian troops are fully familiar with the alignment of the Line of Actual Control in the India-China border areas and abide by it scrupulously."
In effect, it means Beijing's demand that India should  "immediately withdraw the personnel across the line, restore the status quo…" has no merit in Delhi's calculations. Some diplomats say the tone and tenor of the comments are unusual given that New Delhi normally tip-toes around differences with Beijing, couching them in flowery diplomatic language.
But the unyielding response reflects the position on the ground in Ladakh, where Indian troops have turned back Chinese attempts to enter own territory, and used force. Delhi has also reminded Beijing that the two sides have established mechanism to resolve such situations peacefully through dialogue.