Myanmar Regime Orders Citywide Lockdown In Mandalay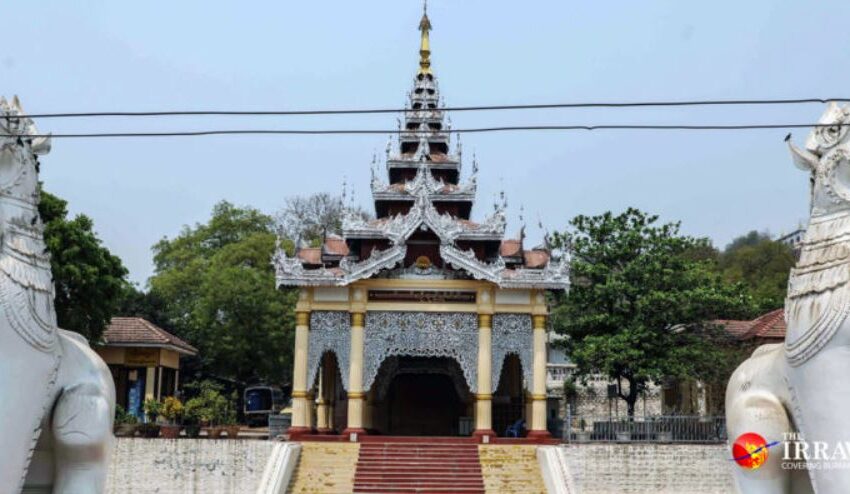 Myanmar's military regime has locked down the country's second-largest city, Mandalay, due to a spike in Coronavirus infections in the city of more than 1 million people.
Residents of the city's seven townships were ordered to stay at home starting from dawn on Friday, in an announcement made by the regime's Health Ministry on Thursday, when the country reported 2,070 positive cases with 13 deaths—the highest in both categories since the onset of the country's third wave of infections in late May.
The townships reported a total of 68 positive cases on Thursday, according to the ministry.
The virus was first detected in the Southeast Asian country in late March last year. As of Thursday, more than 150,000 people had been infected with more than 3,300 deaths.
On Thursday, two more townships in Bago Region were also put under stay-at-home orders.
So far, 20 townships in five states and regions of Chin, Shan, Sagaing, Mandalay and Bago have been placed under lockdown in little over a month.
A local emergency team leader in Mandalay said the situation is now quite serious in the city.
"Just today, we sent six bodies to cemeteries. All died of COVID-19. [They were] middle-aged to elderly persons," said U Khin Maung Tint, the head of the Parahita Min Khaung emergency team, on Friday. That was just the number available from one emergency team; the total death toll for the day could be higher, as there are other volunteer emergency teams across the city.
He added that patients were suffering more this time due to symptoms such as serious drops in blood oxygen levels. As a result, the city is facing a shortage of oxygen cylinders.
"We have to keep oxygen cylinders on board our ambulances for the patients on their way to hospital," he said, adding that he had never experienced this before.
The regime's Health Ministry announced last month that new, more deadly coronavirus variants—the same as those found in India and elsewhere—have been detected in the country, warning that this would lead to a higher number of hospital admissions and an increase in deaths.
Despite the lockdown, however, it seemed to be business as usual in Mandalay, with schools and markets still open. According to the Health Ministry's announcement, people (workers and staff excluded) in locked down areas are supposed to stay indoors. One person per family is allowed to go out to buy necessities. In case of an emergency health issue, only two persons and a driver are allowed out together.
"It's just a 'so-called lockdown'. People are still out in the streets," said another resident.
Since late May, Myanmar has seen a rapid rise in new COVID-19 cases, after the junta relaxed restrictions and allowed pagodas, beaches and other public venues to reopen following their closure in April 2020.
The military regime also reopened public schools on June 1, after they were closed for more than a year due to the pandemic.
(By arrangement with 'The Irrawaddy')