Ghani Agrees To Taliban Prisoner Swap For Talks, Reduction In Violence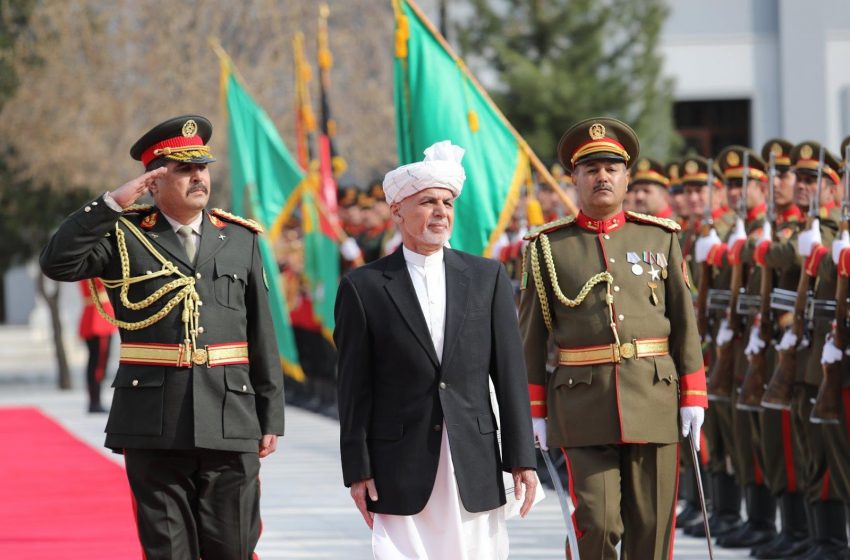 NEW DELHI: Almost at the stroke of the midnight hour in Kabul, the Presidential Palace announced Ashraf Ghani had signed a decree for a conditional, phased prisoner swap with the Taliban, as promised during his swearing-in a day earlier. The move reverses a refusal to do so till Intra-Afghan Talks (IAT) begin with the Taliban. President Ghani had initially thumbed his nose at a clause in the Doha U.S.-Taliban deal signed on February 29 for the swap of 5,000 jailed Taliban members for 1,000 security and government personnel. Presidential spokesperson Sediq Sediqqi outlined the proposed release of Taliban prisoners in several tweets, saying 1,500 would be freed from March 14 (100 a day over 15 days). The rest of the 3,500 will be released in groups of 500 every two weeks after the start of IAT (face-to-face talks between a government appointed team and the Taliban). With the Taliban stepping up attacks post a seven-day Reduction in Violence (RiV) before the Doha deal, President Ghani has two more conditions in his decree: A concrete RiV and all those released must give a written pledge not to return to the battlefield. How that will be enforced or verified is not clear.
In its first reaction to the presidential decree, the Taliban has said the swap plan is not satisfactory, adding that all 5,000 should be released before the beginning of IAT.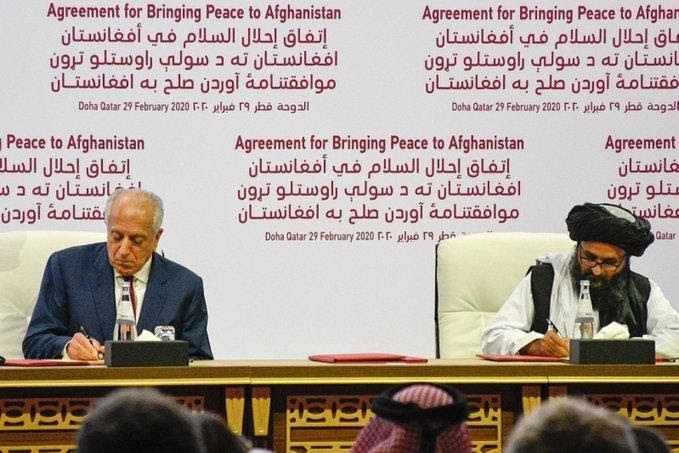 Earlier, its Doha political office spokesperson Suhail Shaheen tweeted: "We handed over to the U.S. team a detailed list of 5,000 prisoners that none can tamper with. Our condition is that the detainees are acceptable only if verified by our team, whether they are handed over to us in an open rural area or in the premises of prisons. Also, they must be those detainees whose names are included in the list."
After prevaricating, the U.S has not only endorsed President Ghani's second term but is pushing for a reduction in continuing attacks. In a statement, the State Department called "the current high level of violence by the Taliban unacceptable", adding, "We acknowledge the Taliban have taken steps to stop attacks against the Coalition and in cities. But they are killing too many Afghans in the countryside. This must change. Violence at these levels risks drawing both sides into a vicious cycle, serves no one, and undermines peace."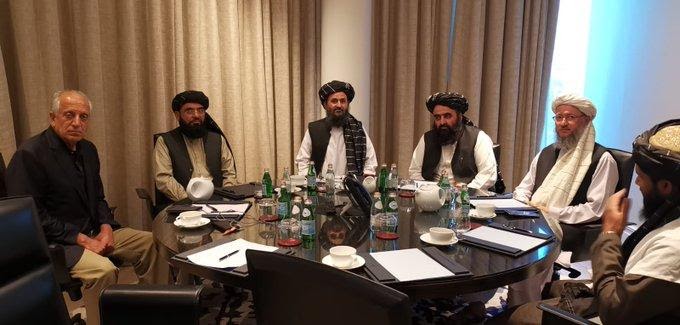 Arm-twisting and persuading both sides literally around the clock is the man at the centre of the peace efforts: U.S. Special Representative Zalmay Khalilzad. He "urged the two sides to sit down immediately for talks on this issue in Doha to work out the details. "The Afghan government has agreed to do so. When implemented, this will be a significant step in the peace process. Despite these signs of progress, violence by the Taliban remains too high. We expect the Taliban to adhere to its commitments to reduce violence in order to allow for the release of prisoners to be implemented smoothly and the peace process to succeed." 
Afghan born Khalilzad, who has been U.S. Ambassador in Kabul, Baghdad and the UN has another task. He has to deal with two Afghan 'Presidents'. Dr Abdullah Abdullah, the Chief Executive in the National Unity Government held a parallel swearing-in on Monday declaring victory on the basis of 'clean votes' and saying he is 'determined to form an inclusive government soon.'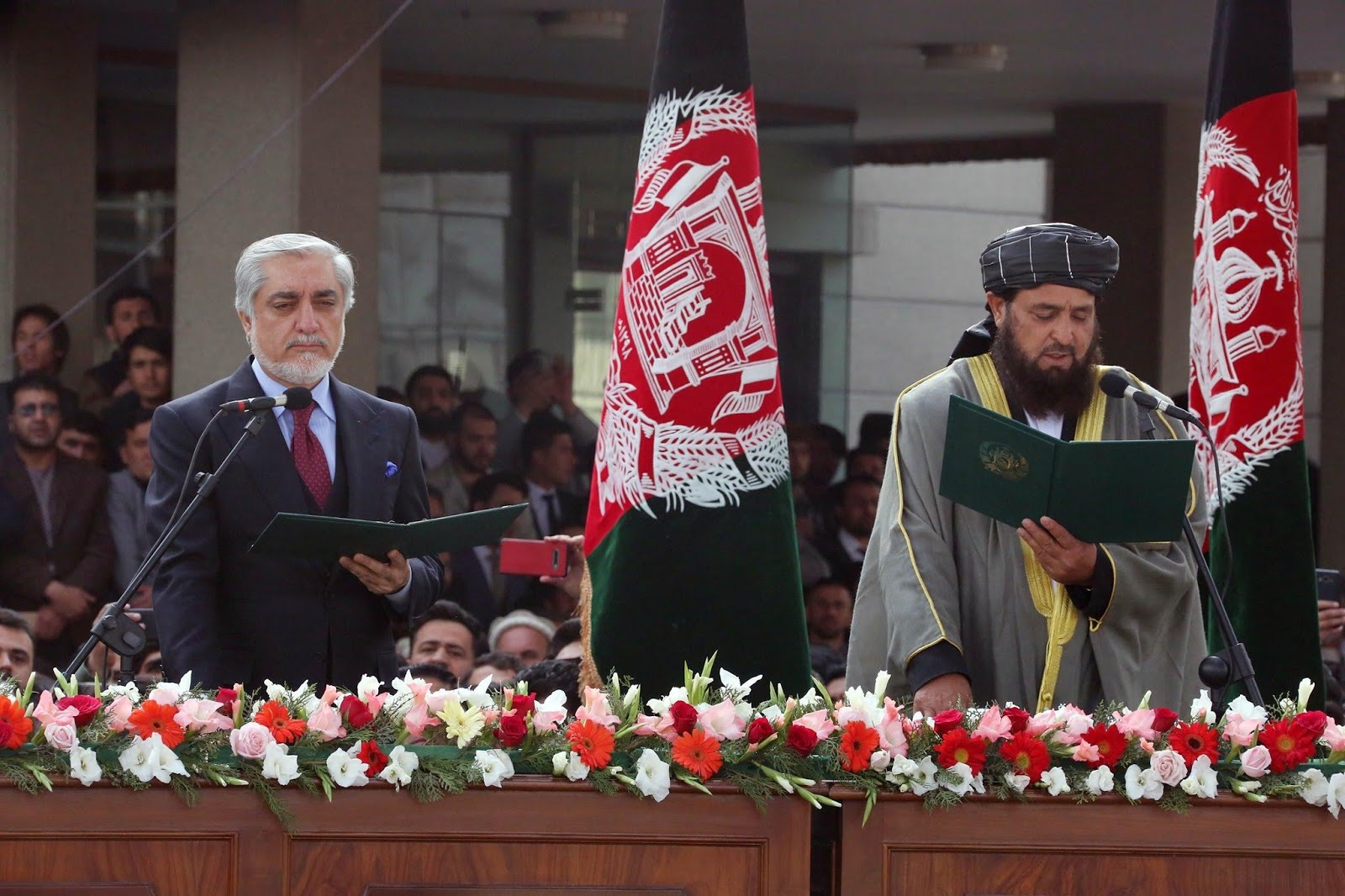 Here too Ambassador Khalilzad is playing shuttle diplomacy 24×7 and his boss, Secretary of State Mike Pompeo, has "strongly opposed any action to establish a parallel government and any use of force to resolve political differences." Indicating that the door to some sort of a compromise is still open, State Department Spokesperson Morgan Ortagus noted, "While preparations for intra-Afghan negotiations are underway, the Presidential electoral crisis in Afghanistan has delayed the naming of a national negotiating team. President Ghani has told us he is consulting with Dr Abdullah and other Afghan leaders and will announce an inclusive team in the coming few days." Which means today's date set for IAT is delayed.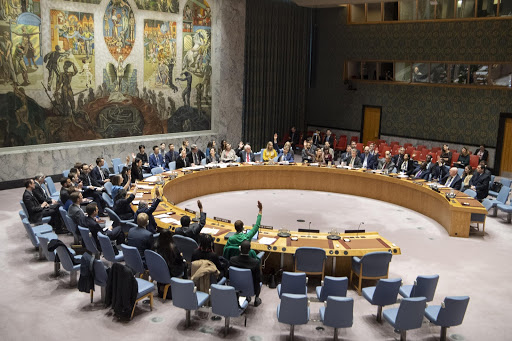 Meanwhile, the bilateral U.S.-Taliban deal has become a multinational agreement with the U.N. Security Council in a rare unanimous vote recognising it as part of "significant steps towards ending the war" in Afghanistan and to provide "sustained support" to achieve peace through negotiations. This paves the way towards a clause in the Doha deal that sets out a conditional timeline for removal of UN sanctions (by 29 May 2020) and U.S. sanctions (by 27 August 2020) imposed on members of the Taliban.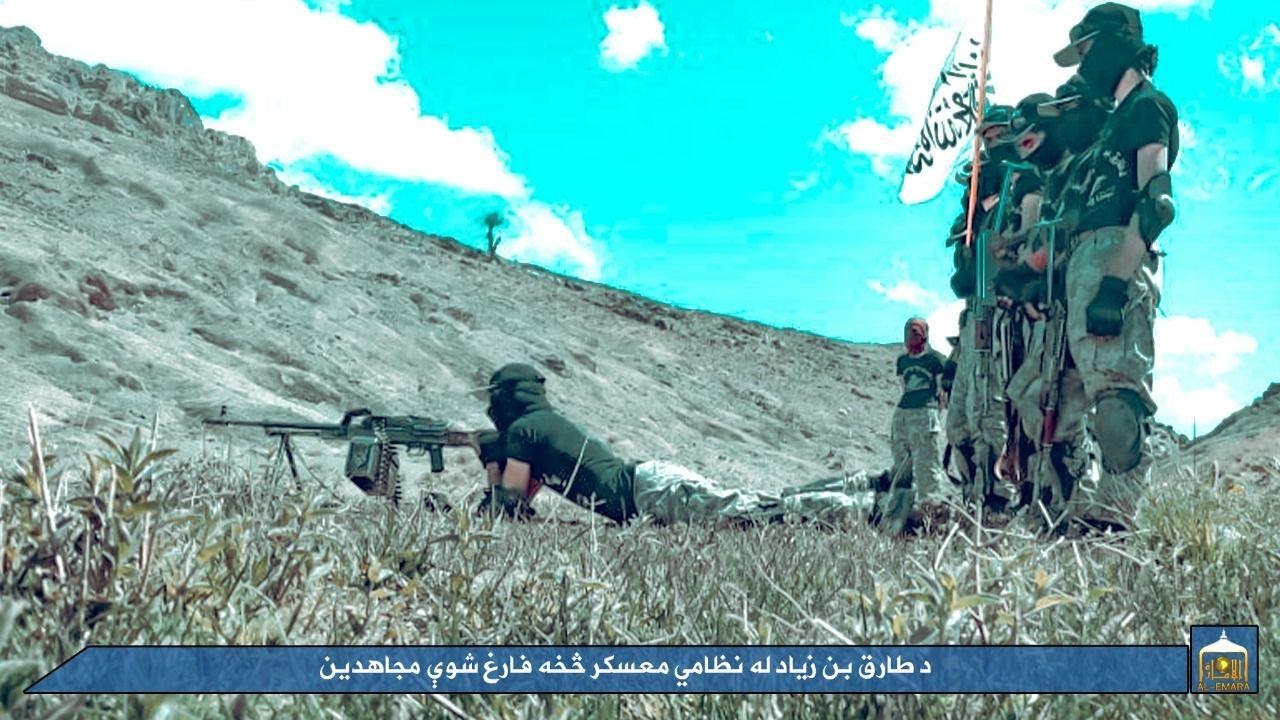 Without trivialising the blood spilt and lives lost or the tough terrain ahead, the back and forth between the players resembles one of the marathon rallies between legendary tennis players Bjorn Borg and John McEnroe with the ball constantly and almost endlessly being put back in each other's court. A tennis match has to have only one winner and the long road ahead in Afghanistan will determine if peace is that winner.