Snubbing Wang Yi: No Other Option For India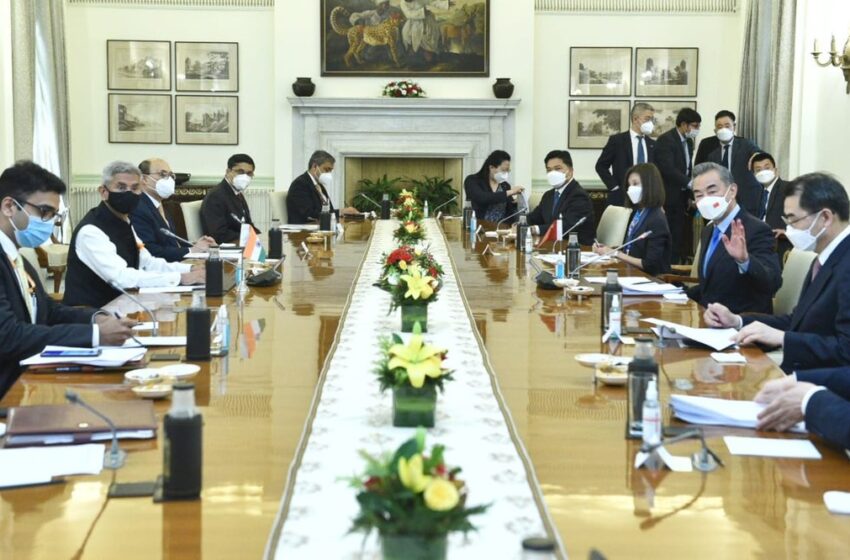 NEW DELHI: Snubs come in many forms but a diplomatic snub is unique. It comes steeped in protocol and ceremony and, it bites! Delhi delivered something of that kind last week as China's foreign minister Wang Yi arrived on a two-day visit that was, at Beijing's request, not announced. Why is not clear. Equally unclear is why Wang Yi made those remarks about Kashmir when he was due in Delhi hours later. Either he saw a need to keep 'Iron brother' Pakistan happy or it was in keeping with Beijing's "wolf warrior" diplomacy. Or maybe it was both.
The other point was about letting bygones be bygones. India was being told to focus on the larger bilateral relationship, which, of course, includes trade, and set aside China's violations of agreements signed since 1993 designed to preserve peace and tranquility on the Line of Actual Control. Call it effrontery, or an insult, which is what it actually was.
StratNews Global learns the decision was taken to repay Beijing in its own coin. "We told them when you impinge on our core concerns, we will not tolerate," a senior official said. "J&K being an internal issue is a core concern."
The sense conveyed to Wang Yi was that his comments on Kashmir were unacceptable. But there was more.
"We didn't give him any assurances about resuming Special Representative talks (on border issues) or Prime Minister Modi's attendance at the BRICS summit (due to be hosted by China later this year)," the official said.
Also note External Affairs Minister S Jaishankar's carefully crafted words at a media briefing after talks with Wang Yi: "So long as there are very large deployments in border areas that violate the 1993 and 1996 agreements, clearly the border situation is not normal. Our ties are not normal and cannot be when the situation at the border is abnormal. We must sort out the issue in its entirety and then discuss de-escalation."
Did Wang Yi expect this? He may have. If anything, the last few years have shown India will not turn the other cheek. But he had no mandate to go beyond what he sought from India. One waits to see if better sense prevails in Beijing but as of now, the chill along the LAC has got a lot colder.