China's Maiden Mission To Mars Takes Off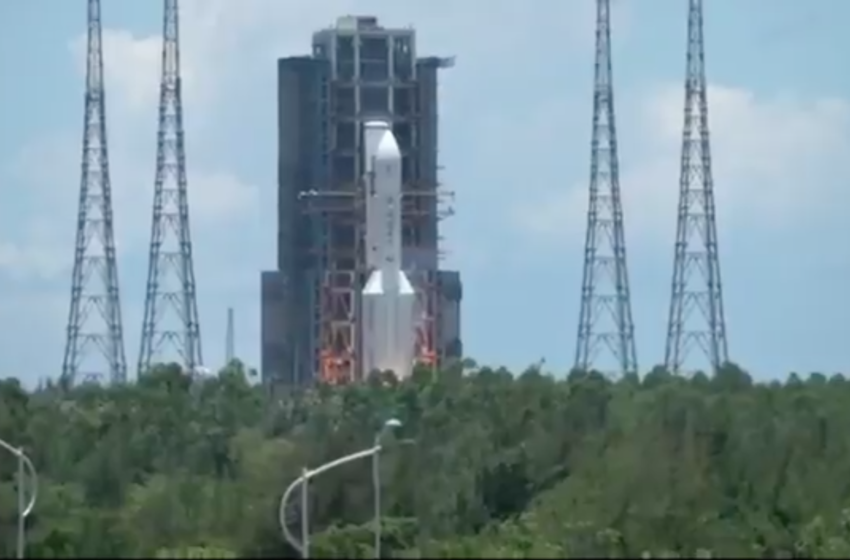 NEW DELHI: Chinese expansionism took a giant vertical leap on Thursday as the country's first Mars mission took off from Wenchang Space Launch Center in Hainan province. Called Tianwen-1, it's expected to reach its destination seven months later.
It comes 44 years after the United States, currently China's main rival, became the first country to land a spacecraft safely on the surface of another planet. Since then no nation has landed on the Red Planet. And no one knows it better than China that's now playing catch up with the aim of eclipsing the American feat.
If it succeeds, Tianwen-1 will be the first Mars expedition to complete orbiting, landing and roving in a single mission in humanity's history, said Global Times, the mouthpiece of the Chinese Communist Party.
Given the failure rate (over 50 per cent) of Mars missions, the headline was cautiously sober, giving no indication of a space contest. It just read 'China successfully launches 1st Mars probe'.
The mission, which has 13 scientific payloads, aims at achieving a series of technological advances, according to the China National Space Administration. That includes Mars orbit insertion, long-term automatic probe management, long distance communication and Mars surface roving capabilities.
Earlier this week, the United Arab Emirates launched the Arab world's first interplanetary mission called 'Hope'. NASA is scheduled to launch its March probe later this month. A window that opens once 26 months when Earth and Mars are the closest (around 55 million km) explains the space rush.
In April this year, Chinese President Xi Jinping told space scientists to "make our country a great space power as soon as possible".
Today, as the race for geopolitical one-upmanship headed skywards, China will be hoping its 'quest for heavenly truth' (that's what Tianwen means) ends on Mars in its first attempt.