Will Maldives Be Guided By Realpolitik Or Repression?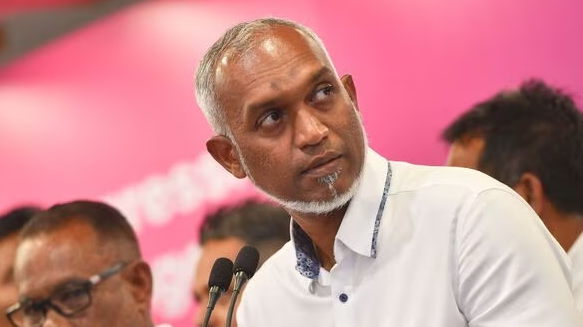 NEW DELHI: A month from now, Mohamed Muizzu will be formally sworn in as President of the Maldives. There's considerable speculation as to what kind of an administration he will run: one beholden to former president Abdulla Yameen now serving his jail term for corruption in the comfort of his home (courtesy Muizzu)? Does that mean Yameen will beat the anti-India drum from behind Muizzu's throne? One hopes not.
Some, like journalist and author David Bosley, suspect a return to the "stable repression" the island had before democracy dawned in 2008. Bosley, who lived and worked in the Maldives for around a decade, told The Wire in a recent interview that "the next five years will bring more repression and self-censorship now that radicalised gangs have learned they can act with impunity".

Does that suggest a return to the kind of scenario witnessed during Yameen's presidency, when he jailed his own vice-president for attempting to assassinate him, two states of emergency were declared and opposition leaders were locked up?
It's hard to say, but veteran diplomat Anil Wadhwa had warned in a recent interview that, "he (Muizzu) will likely follow Abdulla Yameen's policies".
But JNU academic P Sahadevan believes that "there will be restraint. Muizzu is unlikely to pursue a policy that alienates New Delhi. India is an important trade partner relative to China and the 'India Out' policy looked more a political gambit meant to get votes than a policy intention".
Dnyaneshwar Mulay, former high commissioner to the Maldives, said in a recent interview that "Muizzu is unlikely to take drastic measures that alter relations with India. Elections are fought on emotions and promises. Once practical realities come to the fore, he may realise the potential repercussions of undermining relations with India".
Since 2018, India has provided $2 billion in financial assistance to the island and was the first responder during the Covid crisis, providing vaccines, and respirators. India is the main source of key imports ranging from pharmaceuticals to rice, poultry, fruits and vegetables. About 600 Maldivian students come to India for higher education, including technical education, every year. Add to that visa free travel for Maldivians wanting to come to India for medical or tourism purposes.
The million-dollar question: will China's clout in the Maldives increase under Muizzu's watch? The sense in South Block is that he will balance several interests. It would not have escaped his attention that China responded with indifference to Sri Lanka's request for debt relief. This has implications for Malé which owes Beijing over $3 billion.
Delhi would need to engage with Malé, keep the conversation going and ensure a sharp watch on China's activities. This is a long-term game where victory is never black and white. India has genuine interests in the Maldives, which is just over two hours flying time from Thiruvananthapuram. By contrast, China is nowhere on the horizon and sees the island as an opportunity to further commercial interests and play some geopolitical games in India's backyard.